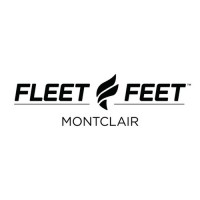 Store Information
603 Bloomfield Avenue
Montclair, NJ 07042
973-509-9707
Website
Fleet Feet Montclair
Fleet Feet Montclair strives to provide you with gear that fits your needs, training that helps you reach your fitness goals, and camaraderie that makes life a little more fun. You don't have to be an experienced runner to shop with us or participate in our programs, events and fun runs. We love helping runners, walkers, yogi's, cross-training enthusiasts and anyone looking for comfortable shoes and a fit lifestyle!

---
| | |
| --- | --- |
| The 10-week half marathon training program prepares runners for their first endurance event and will help seasoned racers meet a new performance goal. Get ready to be trained, educated, and moved to successfully and comfortably cross the 13.1 mile finish line. Training will start with a distance of 3-4 miles and build up over the course of the p... | |
| | |
| --- | --- |
| There is no time like the present to get up on your feet and start moving! Set goals and reach them just before the busy holiday season! This 10-week fun, safe and non-intimidating program is designed for beginners who would like to run, run/walk or walk in a 5k race. Training will start with 1 mile and end with 3 miles. Our optional goal race i... | |
| | |
| --- | --- |
| Planning on running a marathon this fall? This 14-week program is perfect for a late October through mid-November race (Marine Corp, New York, Bucks County or Philly). Our program is great for endurance newbies as well as those returning to the distance to bust through plateaus! Experienced coaches and mentors will motivate, inspire and lead you... | |
| | |
| --- | --- |
| Take the next step in your training. Learn to run or run/walk farther or faster as you master the 5 mile distance. This 8-week program is for those who are new to the 8k distance, or for someone looking for more intensity in their training. We'll start at 2 miles and will work up to 5 miles. Our goal race is the Ashenfelter 8k on Thanksgiving Da... | |
| | |
| --- | --- |
| Our eight-week Virtual Winter 5K Training is perfect to keep you moving through the holiday season and beyond! Virtual training is a great option when holiday scheduling conflicts make attending group workouts difficult to impossible. You'll receive a weekly email newsletter, online coaching support, training camaraderie and encourage... | |
| | |
| --- | --- |
| 60 minute restorative yoga session led by a Jaipure Yoga instructor focusing on areas that can most benefit runners. The class will meet for 10 consecutive weeks starting January 5th. | |
| | |
| --- | --- |
| Fleet Feet Montclair's Book Club will be open to all members who are interested in reading inspirational and motivational health and wellness books. The Club meetings will be guided by a facilitator with thought provoking questions. On occasion Club meetings will feature special speakers. | |
| | |
| --- | --- |
| Join our community of runners during our weekly fun runs on Thursdays (6pm) - 3 miles or 6 - and Sundays (7am) - generally longer runs, starting at 8 miles. Group also includes event such as product test runs and tech events. | |
Upcoming Events
Saturday, November 16th
Weekly Group Sessions
Saturday Group Run Sessions
Sunday, November 17th
Sunday Fun Runs
Tuesday, November 19th
Tuesday Interval Session
Thursday, November 21st
Thursday Night Fun Run
Wednesday, December 04th
Info | Kick Off Meeting
Monday, December 09th
Celebration Event
Celebration Event
Celebration Event!
Monday, December 16th
Facebook Live Event - #1
Monday, December 30th
Facebook Live Event - #2
Wednesday, January 01st
2020 Resolution Run
Sunday, January 05th
Weekly Session
Sunday Fun Runs
Monday, January 13th
Facebook Live Event - #3
Monday, January 27th
Facebook Live Event - #4