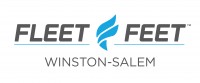 Store Information
278 Harvey St.
Winston-salem, NC 27103
336-722-8477
Website
2020 We Run Winston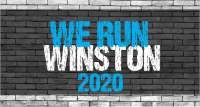 WE RUN WINSTON has one goal: grow the Winston-Salem fitness community.
We do this in a number of ways: 1) Support local races 2) Support local businesses 3) Support local runners. By joining WRW you will be getting a number of benefits to motivate you in joining our efforts!
Here is how it works: Join WRW for an annual membership of $25, which includes a newly designed We Run Winston shirt (pick up in store). (Note: All memberships are valid for the current calendar year. Members will rejoin each new year).
Check-in is done through the Fleet Feet App! Receive discounts at each of our 12 We Run Winston signature races.
Earn points at EVERY WRW Race, fun run, and event! Receive "We Run Winston" Bucks as you earn and accumulate points for cool WRW merchandise! Enjoy group runs, social events, local races, and much more! As you can see, WRW is all about getting folks moving and having fun! Whether you are a walker, a runner, or a passionate volunteer, we want YOU to be part of the WE in WE RUN WINSTON.
Join WRW Joining WE RUN WINSTON is easy. Here is how: Sign up to be a WE RUN WINSTON member for 2020 (Jan 1- Dec 31) for just $25. The easiest way to join is to sign up online. Click the 'Register Now' button at the top right. You will be asked to sign in to your FitVil account or create a new user profile if you don't yet have one. Next, stop in to Fleet Feet anytime to pick up your We Run Winston shirt. (Staff will confirm in Fitvil that you've joined WRW for 2020.) THEN you can start earning points, receiving discounts, and staying updated with all of the WRW happenings!
We can't wait to see you at all of the We Run Winston events!
Suggestion Box
Wish this page let you do something different? Did you have a problem?
Let us know how we can make this page better!
---