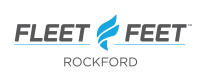 Store Information
1653 N Alpine Rd
Rockford, IL 61107
779-423-1435
Website
Fleet Feet Racing Team
Registration Deadline passed.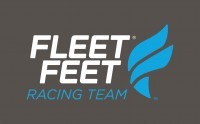 NEW this year: The Fleet Feet Racing Team!
Registration for the 2019 Fleet Feet Racing Team is open now!
The Fleet Feet Racing Team is the perfect combination of training, racing and community to making this your best racing year yet!
The Fleet Feet Racing Team brings together runners from our community who have a mutual interest in getting faster, stronger, and tackling new distances and challenges. The team will have one coached run workout and one strength workout weekly. Free race wear (singlet and post race piece), discounts to all Fleet Feet running groups, sweat club discount, discount codes to all Fleet Feet backed races, and more. There will be a schedule of Fleet Feet team suggested races as well.
The Fleet Feet Racing Team is here to provide an opportunity for runners to be part of a racing community with professional coaching, join a group of runners with similar goals, and to motivate runners to train at their best.
Dates and times:
Tuesday speed workouts on the Lutheran High School track beginning June 4th at 5:00pm
*location may vary at times throughout the season based on workout
Thursday strength training at Fitness Works beginning June 6th at 5:00pm
The race team will workout and race together from June to October of 2019. There will be a list of team races with discounts and FF supported gear check for the season.
Race Team workouts are designed for strength and speed regardless of your end goal and pace. What you put into your workouts is what you'll get out of them. We will be there along the way to help you excel.
Team Member Benefits:
Weekly coached speed and strength workouts with race preparation tools
Discounts to all Fleet Feet backed races
Gear check at all Fleet Feet backed races
Fleet Feet exclusive shopping nights with specials and exclusive access to product drops
Free race wear (singlet and post-race piece)
Discounts to all Fleet Feet running groups
Inclusion on team Facebook page
Coaches:
Terri Odell
Terri has been the sole business owner of FitnessWorks, Inc. since 2002. Her passion to see people improve their fitness has driven her to become one of the coaches of this newly developed Fleet Feet Racing Team. To provide solid instruction, programs in strength, speed and teamwork is a passion she's always enjoyed sharing with people. Terri has competed in running races since the 80's from 5k's to marathons. In 1996, she was named Female Road Runner of the Year. Also in 1996, Terri ran her first competitive marathon at the Milwaukee Marathon in 3:17. She became active in Adventure Races from 2002-2005 and multi sport events. In 2010, she decided to celebrate turning 50 years old by running marathons again. She qualified and ran the Boston Marathon in 2011, 2012 and 2014. She ran the Marine Corp Marathon in 2013 placing 10th out of 397 women in the age group of 50 to 54 year olds. Her favorite races are half marathons. She loves training and competing in the 13.1 race! She ran her personal best in the Rockford Half Marathon in 2009, finishing 2nd woman overall, with a time of 1:32.57.

Qualifications:
B.S. in Parks and Recreation
Certified A.C.E. Personal Trainer
Certified Power Pilates Instructor,
IDEA Member,
RRR member,
President Annie's Locker
Brian Miller
Brian has worked for Fleet Feet since opening in June of 2017. He is originally from Kirkland, IL. In high school, Brian played basketball and ran track. Since graduating in 1979 from Hiawatha High School, Brian has continued to run. He has run 41 marathons (Boston twice), more than 100 half marathons, and too many 5k's to count. His fastest marathon time was 2:42! Brian still runs every day and you can usually catch him running the bike path by the YMCA or somewhere on Rockford's west side. A little known fact about Brian is that aside from his impressive running career, he is also a black belt in Tae Kwon Do. At Fleet Feet, Brian works as an Outfitter and serves as one of the running coaches for various training groups. He is excited to begin coaching the new Fleet Feet Racing Team and pass on his wisdom about running with you. He is an incredible pacer and motivator and will help you find your new race pace.
Race Team Requirements:
Runners should have a goal to improve their current fitness level and want to join a weekly coached workout with other race team members. Members should have the desire to represent Fleet Feet Rockford with team gear and to encourage all runners at races.
No event has been created for this group
Suggestion Box
Wish this page let you do something different? Did you have a problem?
Let us know how we can make this page better!
---