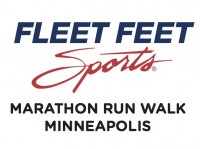 Winged Foot Club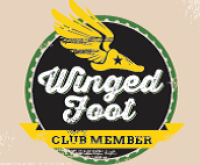 We host a free group run from the store EVERY Tuesday night starting at 6:30pm. These runs are all about bring the running community together and having some fun doing what we love.
With our proximity to Lake Harriet, we often have a group of runners that will run up around Lake Harriet for a nice 5k run. Another group often runs up Harriet to Calhoun, around Calhoun and back down the other side of Lake Harriet for a great 7.25M run. There are endless possibilities for loops and interesting out and back courses through south Minneapolis that participants are more than welcome to explore.
Our evening always ends with refreshments in the store and a group of runners hanging out and talking shop. We hope you'll join in the fun.
NEXT EVENT
Winged Foot Club Tuesday Run
Tuesday, April 4th at 06:30 PM
Winged Foot Club info.........


2312 W 50th Street
Minneapolis, MN 55410




EVENT SCHEDULE
Winged Foot Club Tuesday Run
Winged Foot Club info.........
Meets
Every Tuesday @ 06:30 PM - 08:15 PM
Where
2312 W 50th Street
Minneapolis, MN 55410
---