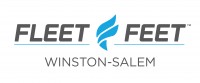 Store Information
278 Harvey St.
Winston-salem, NC 27103
336-722-8477
Website
2017 Living Fit Series: Pure Barre
This group has reached the maximum size.

Fleet Feet Sports is bringing you a series of 4-week programs. Each program will have a different focus with the goal to introduce you to a new fitness skill. Our mission is to help you learn and enjoy a variety of activities that can help you with your running and walking. Even more importantly we want to help you to be your best self!
Living Fit Series November 2017
This November we are partnering with Pure Barre, the fastest, most effective, yet safest way to change your body. In just 45 minutes you will achieve a full-body workout concentrating on the areas women struggle with the most: hips, thighs, seat, abdominals and arms. The Pure Barre technique is low-impact, protecting your joints by avoiding any bouncing or jumping. Each strength section of the workout is followed by a stretching section in order to create long, lean muscles without bulk. The technique works to defy gravity by tapering everything in and lifting it up!
The concentration involved while taking Pure Barre allows you to block "life" out for the class, creating the mental benefits similarly obtained by the practice of yoga or meditation. A transformed body and a clear head in just one hour—it doesn't get much better than this.
Who: People of all ages and fitness levels who are looking for a non-impact strength AND flexibility workout for efficient use of your time!
What: 4x 45-Minute Workouts; Bring your yoga mat with you
Where: In the TEC Room at Fleet Feet Sports
When: First 4-Mondays in November at 6:00PM (November 6, 13, 20, and 27th)
Cost: $30
NOTE: LIMITED TO THE FIRST 22 PEOPLE WHO REGISTER!
Regardless of your age or fitness background... this 4 week class is for you!
*Not recommended for women who are pregnant, or for anyone with heart disease, diabetes, hypertension, musculoskeletal disorder, or obesity.
No event has been created for this group
Suggestion Box
Wish this page let you do something different? Did you have a problem?
Let us know how we can make this page better!
---