Store Information
278 Harvey St.
Winston-salem, NC 27103
336-722-8477
Website
2017 Fall No Boundaries II Training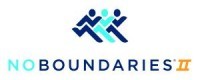 No Boundaries II is the perfect next step program for our No Boundaries graduates! In No Boundaries II, participants will be challenged to train for faster 5K races. Workouts will include long runs up to 5.5 miles along with speed sessions featuring track and hill work. While No Boundaries focuses on beginners of all levels, No Boundaries II will be designed for the No Boundaries graduate. If you can finish 3.1 miles with limited walk breaks you are ready for No Boundaries II.
Kick Off Meeting: Thursday, September 14th from 6:30-7:00pm at Fleet Feet Sports
Workouts: Mondays at 6:00pm (at Fleet Feet Sports) and Saturdays at 8:00am (at Fleet Feet Sports) starting September 16th
Race Date: Mission 5K on Saturday, November 4th

Cost: $120 (does not include race registration)
Participants receive: Detailed training schedule, informational clinics, technical t-shirt, weekly e-mails with tips & advice, AND constant support!
For additional information e-mail us at coach@fleetfeetwinston-salem.com
NEXT EVENT
2017 Fall NoBo 2 10/21 Long Run
Saturday, October 21st at 08:00 AM
5 Mile Long Run


278 Harvey St.
Winston-Salem, NC 27103




EVENT SCHEDULE
---
DAY 1

2017 Fall NoBo 2 9/14 Kickoff Meeting
Thursday, Sep 14th 6:30pm
Kickoff Meeting
When
6:30pm
Where
278 Harvey St.
Winston-Salem, NC 27103
---
DAY 2

2017 Fall NoBo 2 9/16 Long Run
Saturday, Sep 16th 8:00am
3 Mile Long Run
When
8:00am
Where
278 Harvey St.
Winston-Salem, NC 27103
---
DAY 3

2017 Fall Nobo 2 9/18 Speed Work
Monday, Sep 18th 6:00pm
Speed Workout
When
6:00pm
Where
278 Harvey St.
Winston-Salem, NC 27103
---
DAY 4

2017 Fall NoBo 2 9/23 Long Run
Saturday, Sep 23rd 8:00am
3.5 Miles from Harvey
FF: 336-722-8477
SB: 989-615-3920
L on Stratford
L/L/R/R on Mission
L on Westview
L on Greenwich
L on Lynn
R on Kinnamon
*3.5 Miles Turn Around at Lawndale
Back on Kinnamon
L on Lynn
R on Greenwich
R on Westview
R/L/L/R on Mission
R on Stratford
When
8:00am
Where
278 Harvey St.
Winston-Salem, NC 27103
---
DAY 5

2017 Fall NoBo 2 9/25 Speed Work
Monday, Sep 25th 6:00pm
#2 Hill Workout
Warm-Up Drills 5 Minutes

High Knee March
Heel Kicks
Side to side lunge
Spinal Twist
Back Stroke Arms
Jumping Jacks
Reach Up and over (right and left)
Hug Knee and switch
Ankle Rotations
Spinal Twist

Warm-Up Run
24 Minutes: Hill Loop from Lyndhurst – Up Mission to Gravel Path, down Gravel Path, Around Lyndhurst, Strength in back parking lot

Strength Set

10 Squat Presses
10 Side Steps
10 Bicep Curls

Cool Down
Stretch
When
6:00pm
Where
278 Harvey St.
Winston-Salem, NC 27103
---
DAY 6

2017 Fall NoBo 2 9/30 Long Run
Saturday, Sep 30th 8:00am
4 (of 9) Miles from Hathaway Park
SB (989)615-3920
L on Anita
L on Kinnamon
L on Lynn
R on Greenwich
L on Westview
R on Buckingham
L on Knollwood
L on Country Club
L on Keating
L on Kinnamon
L on Anita
When
8:00am
Where
301 Anita Dr.
Winston-Salem, NC 27104
---
DAY 7

2017 Fall NoBo 2 10/2 Speed Work
Monday, Oct 2nd 6:00pm
Monday October 2nd
#3 Park Workout
Warm-Up Drills 5 Minutes

High Knee March
Heel Kicks
Side to side lunge
Spinal Twist
Back Stroke Arms
Jumping Jacks
Reach Up and over (right and left)
Hug Knee and switch
Ankle Rotations
Spinal Twist

Strength Workout(30 seconds ea/move) 8 Minutes

Squat
Curl
Press
Squat Curl Press
Side Shuffle
Reverse Lunge Side Raise
Reverse Lunge Front Raise
Reverse Fly

Run Workout 29 Minutes

(3 Minutes Hard – 30 Seconds Easy) x1
(2 Minutes Hard – 30 Seconds Easy) x2
(1:30 Minutes Hard – 30 Seconds Easy) x3
(1 Minute Hard – 30 Seconds Easy) x4
(30 Seconds Hard – 30 Seconds Easy) x5
(3 Minutes Hard – 30 Seconds Easy)

Strength Workout(30 seconds ea/move) 8 Minutes

Squat
Curl
Press
Squat Curl Press
Side Shuffle
Reverse Lunge Side Raise
Reverse Lunge Front Raise
Reverse Fly

Cool Down Jog 5 Minutes
When
6:00pm
Where
278 Harvey St.
Winston-Salem, NC 27103
---
DAY 8

2017 Fall NoBo 2 10/7 Long Run
Saturday, Oct 7th 8:00am
4 Mile Long Run
4 Miles from Harvey St.
FF: 336-722-8477
SB: 989-615-3920
R on Ricks & through Lyndurst
L on Mission and Westview
R on Buckingham
R on Knollwood
L on Greenwich
R on Country Club
L on Arbor to Forest
Back on Arbor
R on Country Club
L on Greenwich
R on Knollwood
L on Buckingham
L on Westview R on Mission
Through Lyndhurst
When
8:00am
Where
278 Harvey St.
Winston-Salem, NC 27103
---
DAY 9

2017 Fall NoBo 2 10/9 Speed Work
Monday, Oct 9th 6:00pm
Monday October 9th
Hill + Strength Loop (.3 Miles)
Warm-Up Drills 5 Minutes

High Knee March
Heel Kicks
Side to side lunge
Spinal Twist
Back Stroke Arms
Jumping Jacks
Reach Up and over (right and left)
Hug Knee and switch
Ankle Rotations
Spinal Twist

Warm-Up Run

R on Ricks
R/R on Hanestowne
R on Thurston and follow behind the store
R on Ricks - To start of loop (Ricks & Townley)

Workout: Loop (.3 Miles) –

Continue for 26 Minutes
RICKS, TOWNLEY, STARK, UPTON
After each loops:

10 Single Leg Squats – RIGHT LEG
10 Shoulder Presses with resistance band
10 Single Leg Squats – LEFT LEG
10 Wall Bicep Curls with resistance band

Cool Down Run

R on Ricks
R/R on Hanestowne
R on Thurston and follow behind the store
R on Ricks - To start of loop (Ricks & Townley)
When
6:00pm
Where
278 Harvey St.
Winston-Salem, NC 27103
---
DAY 10

2017 Fall NoBo 2 10/14 Long Run
Saturday, Oct 14th 8:00am
4.5 Miles from Harvey St.
FF: 336-722-8477
SB: 989-615-3920
R on Ricks & through Lyndurst
L on Mission and Westview
R on Buckingham
R on Knollwood
L on Greenwich
R on Country Club
L on Arbor to Forest
Back on Arbor
R on Country Club
L on Greenwich
R on Knollwood
L on Buckingham
L on Westview R on Mission
Through Lyndhurst
When
8:00am
Where
278 Harvey St.
Winston-Salem, NC 27103
---
DAY 11

2017 Fall NoBo 2 10/16 Speed Work
Monday, Oct 16th 6:00pm
Monday October 16th
Warm-Up Drills 5 Minutes

High Knee March
Heel Kicks
Side to side lunge
Spinal Twist
Back Stroke Arms
Jumping Jacks
Reach Up and over (right and left)
Hug Knee and switch
Ankle Rotations
Spinal Twist

Run Set: 10 Rounds

30 Second Run
30 Second Sprint
30 Second Backwards Run
30 Second Squats

Strength Workout (45 Seconds Hard/ 15 Seconds Rest)x2

Squats
Push Ups
Donkey Kicks
Bicycle Crunches

Run Set: 5 Rounds

15 Second Run
15 Second Sprint
15 Second Backwards Run
15 Second Squats

Strength Workout (45 Seconds Hard/ 15 Seconds Rest)x1

Squats
Push Ups
Donkey Kicks
Bicycle Crunches

Cool Down
When
6:00pm
Where
278 Harvey St.
Winston-Salem, NC 27103
---
DAY 12

2017 Fall NoBo 2 10/21 Long Run
Saturday, Oct 21st 8:00am
5 Mile Long Run
When
8:00am
Where
278 Harvey St.
Winston-Salem, NC 27103
---
DAY 13

2017 Fall NoBo 2 10/23 Speed Work
Monday, Oct 23rd 6:00pm
Monday October 23
Warm-Up Drills 5 Minutes

High Knee March
Heel Kicks
Side to side lunge
Spinal Twist
Back Stroke Arms
Jumping Jacks
Reach Up and over (right and left)
Hug Knee and switch
Ankle Rotations
Spinal Twist

Workout for 35 Minutes

With a partner: One partner runs the small loop around the upper field while the other does strength work, then switch EACH LOOP
Strength Set (jump in when partner runs and exit when partner returns)
30 Seconds (Coach continuously lead rotation of moves)

Push Up and Open up to the side with arm extension at top of plank
Low Jacks
Plank
Full Sit Ups
Russian Twists
Curtsy Squats

Cool Down & Stretch
When
6:00pm
Where
278 Harvey St.
Winston-Salem, NC 27103
---
DAY 14

2017 Fall NoBo 2 10/28 Long Run
Saturday, Oct 28th 8:00am
5 Mile Long Run
When
8:00am
Where
278 Harvey St.
Winston-Salem, NC 27103
---
DAY 15

2017 Fall NoBo 2 10/30 Speed Work
Monday, Oct 30th 6:00pm
3 Mile Speed Workout
When
6:00pm
Where
278 Harvey St.
Winston-Salem, NC 27103