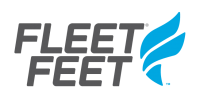 Fleet Feet Roanoke
Welcome to Fleet Feet Running Club!

What Makes our Training Programs Premium?
Our Training Programs are awesome! We take extreme pride in helping others reach their goals through fun, organized, and supportive training programs. Over the last 11 years we have successfully trained thousands of people to achieve their personal fitness goals. We believe we have the best mentors and resources around to help you reach your personal training goals.
When you train with Fleet Feet Running Club you become part of our family and you're looked after by people who are truly invested in your success, safety and enjoyment. Our approach to training is special to us and we think you'll appreciate it too. We'd love to have you join our Fleet Feet family!
Check out our Spring 2019 Training Programs below, and our brand new Fleet Feet Running Club Membership!
Questions? Contact Coach Leslie!
---
| | |
| --- | --- |
| 10K Finish Training Spring 2020 10K Training Start Date: Week of January 27th Goal Race: Anthem Star 10K Blue Ridge Race Cost: $100 Kick Off Night: Sunday, January 12th at 5:15PM at Fleet Feet Registration: OPEN Sponsored by Hoka One One The 10K Spring Training is sponsored by Hoka One One. Cost of 10K Training is $100 ... | |
| | |
| --- | --- |
| 13.1 Finish – Half Marathon Training Spring 2020 13.1 Training Start Date: Monday, January 27th Goal Race: Foot Levelers Blue Ridge Half Marathon Cost: $110 Kick Off Night: Sunday, January 12th at 5:15PM at Fleet Feet Registration: OPEN The 13.1 Spring Training is sponsored by Hoka One One. Cost of 13.1 Training is $110 and ... | |
| | |
| --- | --- |
| 26.2 Finish - Marathon Training Spring 2020 26.2 Training Start Date: January 13, 2020 Goal Race: Foot Levelers Blue Ridge Marathon Cost: $120 Kick Off Night: Sunday, January 5th 5:15PM at Fleet Feet Registration: OPEN Fleet Feet 26.2 Training is sponsored by HOKA One One. Cost of 26.2 Training is $120 and that inc... | |
| | |
| --- | --- |
| 5K Finish Training Spring 2020 5K Training Start Date: January 12th Goal Race: RVSPCA Tail Chaser 5K Cost: $90 Kickoff Party: Monday, January 6th at 7:15PM at Fleet Feet Registration: OPEN *Sign up by January 27th to guarantee your shirt size! Cost of 5K Finish is $90 and that includes 10 weeks of workout... | |
| | |
| --- | --- |
| No Boundaries 5K Training Spring 2020 5K Training Start Date: January 12th Goal Race: RVSPCA Tail Chaser 5K Cost: $90 Kickoff Party: Monday, January 6th at 7:15PM at Fleet Feet Registration: OPEN *Sign up by January 27th to guarantee your shirt size! Cost of No Boundaries is $90 and that includes 10 weeks... | |
| | |
| --- | --- |
| Fleet Feet Running Club Membership Created by Fleet Feet co-founders Elizabeth Jansen and Sally Edwards in 1976, Fleet Feet Running Club is defined a group of people associated together not by how fast or far they ran, but by the spirit and passion they displayed in doing so. By reinvigorating Fleet Feet Running Club more than 4... | |