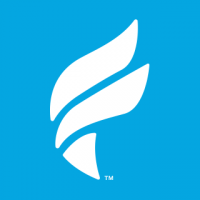 Store Information
255 Kentlands Blvd.
Gaithersburg, MD 20878
301-926-6442
Website
Fleet Feet, Gaithersburg
Fleet Feet Training has helped thousands of people reach their fitness goals since our first program in 2005. Runners, walkers and triathletes across the DMV have joined the movement and become part of our training team. We offer programs for anyone, whether your goal is to finish your first 5K or to qualify for the next Marathon.
The programs we offer are led by experienced and professional coaches, side by side with the support of volunteer mentors that keep participants both motivated and accountable. There is a place for everyone, no matter what your fitness level is or what pace you run. The training is structured and specified to our participants and provides a detailed road map towards your goals. Let us help you make those dreams become reality! These programs cater to the local community, but are part of a national network. Fleet Feet Sports training participants will feel a sense of inclusiveness and belonging while safely meeting fitness goals.
Fleet Feet Training is available year round with a new program cycle starting with the turn of the season.
Our certified coaches will have you motivated, moving and ready to cross the finish line of your goal race.
We hope you enjoy your Fleet Feet Training Program. We strive to provide you with the area's premier programs and we hope that you experienced that over the course of your training.
We are always looking to improve and we would love to hear back from you!
Tell us what you liked, what you didn't, what could change and
anything else that you think might be important.
Click Here to download a PDF one-pager of our 2020 Winter Training programs
Please join the
Fleet Feet Gaithersburg Strava Club
. Once you are in you can connect with other members, see the clubs best photos, stories, events, and group activities in your feed - lots of cool stuff you can't get anywhere else.
Please join the
Fleet Feet Meetup.com
. Once you are in you can connect with other members, see the clubs events, and group activities in your feed.
Asbury Methodist Village will pay 100% of the registration fee (excluding processing fees) for anyone 55+ (at the time of the registration) who registers for FitWalkers, FitWalkers Advanced, NoBo 5k, and 10k training programs. Please use the "Promo" Code of "ASBURY" for this discount.
---
| | |
| --- | --- |
| This program is designed to improve your endurance and distance, preparing you for the 10K. The program provides variety and intensity at a gradual pace to maximize benefits. This 10K program has interval (run/walk) and run pace options. Asbury Methodist Village will pay 100% of the registration fee (excluding processing fees) for anyon... | |
| | |
| --- | --- |
| If you're serious about training for and completing in a marathon, join the area's premier training program. Our trained coaches offer the support and motivation needed to reach your goals. With various pace groups, there is a speed suited for every participant - whether it's your first marathon or you're trying to hit a certain time. Group runs... | |
| | |
| --- | --- |
| If you're serious about training for and completing a half marathon, join the area's premier training program. Our trained coaches offer the support and motivation needed to reach your goals. With various pace groups, there is a speed suited for every participant - whether it's your first half marathon or you're trying to hit a certain time. &nb... | |
| | |
| --- | --- |
| Join our Trail Program to explore local trails around the county and learn how to conquer the terrain. You will experience some amazing scenery while learning new trails that you will visit for years to come. Our Trail Program training group is coached by experienced trail and ultra-runners. Hitting the dirt may be just what you are looking for ... | |
| | |
| --- | --- |
| It's a great time to get a head start on your spring training! This 4-week program will focus on techniques to help improve performance for runners and interval runners. If you fit into one of these categories, this is the program for you! · You've run/interval run a 5K dist... | |