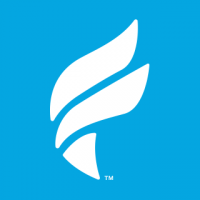 Store Information
255 Kentlands Blvd.
Gaithersburg, MD 20878
301-926-6442
Website
Fleet Feet, Gaithersburg
Join our Training Programs!
Our certified coaches will have you motivated, moving and ready to cross the finish line of your goal race.
We hope you enjoy your Fleet Feet Training Program. We strive to provide you with the area's premier programs and we hope that you experienced that over the course of your training.
We are always looking to improve and we would love to hear back from you!
Tell us what you liked, what you didn't, what could change and
anything else that you think might be important.
---
| | |
| --- | --- |
| Fleet Feet's Ask the Expert series; where we explore health/wellness/fitness with experts in the field. | |
| | |
| --- | --- |
| Tell others about your group... | |
| | |
| --- | --- |
| This program is designed to improve your endurance and distance, preparing you for the 10K. The program provides variety and intensity at a gradual pace to maximize benefits. This 10K program has interval (run/walk) and run pace options. | |
| | |
| --- | --- |
| If you're serious about training for and completing a ten miler, half marathon or both, join the area's premier training program. Our trained coaches offer the support and motivation you need to reach your goals. | |
| | |
| --- | --- |
| If you're serious about training for and completing a marathon, join the area's premier training program. Our trained coaches offer the support and motivation needed to reach your goals. With various pace groups, there is a speed suited for every participant - whether it's your first marathon or you're trying to hit a certain time. | |
| | |
| --- | --- |
| Join our Trail Program to explore local trails around the county and learn how to conquer the terrain. You will experience some amazing scenery while learning new trails that you will visit for years to come. Our Trail Program training group is coached by experienced trail and ultra-runners. Hitting the dirt may be just what you are looking for ... | |
| | |
| --- | --- |
| Our iconic beginner program for those brand new to running. The program helps you cross the finish line of your first 5K race! A nationally awarded program, offers a proven approach to running that is safe and effective. We provide an encouraging, welcoming and safe environment, so you can feel confident knowing this program is designed t... | |
| | |
| --- | --- |
| Take steps toward a healthier lifestyle with this low-impact program that helps you safely incorporate walking into a regular fitness routine. WalkFIT Advance is perfect for those who are already fitness walking 2+ miles several times a week and want to work on pace and endurance. A supportive and trained coach will help participants achie... | |
| | |
| --- | --- |
| WalkFit is the perfect first step on your way to a healthy lifestyle. A supportive and trained coaching team will help the WalkFIT 1 team adopt a regular fitness walking routine and assist you along the way. You will be encouraged and prepared to fitness walk a 5K at the completion of the training program. Participants must be able to walk .75 m... | |