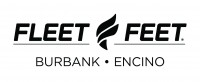 Make It A Mile (Summer 22)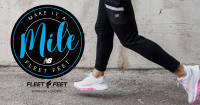 Sponsored by New Balance, Make it a Mile is a four-week, 8-session, program designed to help beginning runners take the first steps toward completing their first mile. The program includes a safe, guided training plan that will allow you to work at your own pace in a non-judgmental environment.
The first night of the program consists of running for 30-seconds, walking for 90-seconds, repeated 6 times for a total duration of 12 minutes of movement.
At the end of the four weeks, you'll be able to run or walk one mile feeling healthy, happy, and strong.
This group meets in Burbank at Whitnall Park South on Mondays and Thursdays at 6:45 pm beginning August 1, 2022
Registration: $40
NEXT EVENT
Monday Practice
Monday, August 1st at 06:45 PM
Monday Practice


610 N Whitnall Hwy,
Burbank, CA 91505




EVENT SCHEDULE
---
Monday Practice
When
6:45pm
Where
610 N Whitnall Hwy,
Burbank, CA 91505
---
Monday Practice
When
6:45pm
Where
610 N Whitnall Hwy,
Burbank, CA 91505
---
Monday Practice
When
6:45pm
Where
610 N Whitnall Hwy,
Burbank, CA 91505
---
Monday Practice
When
6:45pm
Where
610 N Whitnall Hwy,
Burbank, CA 91505
---
Saturday, Aug 27th 8:00am
End of Session Mile Celebration
When
8:00am
Where
610 N Whitnall Hwy,
Burbank, CA 91505