Store Information
114 E Aurora Rd
Northfield, OH 44067
440-455-1156
Website
2022 Spring Marathon / Half Marathon Training Program
Registration Deadline passed.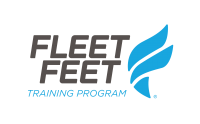 Whether it's your first half marathon or you've completed multiple fulls, our professionally designed 16-week Marathon and Half Marathon programs are ideal for those runners with 26.2 or 13.1 as their goal distances. With its progressive program design, each week builds upon the last through a combination of speed, strength, and endurance work that will have you standing confidently at the starting line on race day.
16 WEEK PROGRAM PHASES
Weeks 1 - 4: Establishing your Base
Week 1: Welcome
Week 2: What's Your Why?
Week 3: Proper Gear From the Ground Up
Week 4: Maintenance
Weeks 5 - 10: Building Your Base
Week 5: Hydration
Week 6: Active Recovery
Week 7: Nutrition
Week 8: Halfway Point Self Assessment: Revisiting Your Why?
Week 9: Chafing
Week 10: The Mental Game: Getting Comfortable With Being Uncomfortable
Weeks 11 - 14: Staying Focused
Week 11: Motivation
Week 12: Pacing
Week 13: Dress for Success
Week 14: Welcome To Taper Town
Week 15 - 16: The Hay Is In the Barn!
Week 15: Trusting the Process
Week 16: Celebrate!
THE DETAILS:
Goal Race

: Cleveland Half + Full Marathon on May 22, 2022

Weekly Group Runs: Begin The Week of February 1, 2022

Tuesdays: 6:00 pm Fleet Feet Westlake & Fleet Feet Pepper Pike

Weekend Long Runs

Saturdays: 8:00 am Westlake OR Pepper Pike (Choose your location)
We will also provide the full workout schedule for all non-group training days so that you can keep your weekly mileage in rhythm.
Fully supported group runs and walks complete with turn-by-turn routes and coaches.
Informational clinics and educational opportunities to help make your training more effective.
Comprehensive weekly newsletter from Head Coach (a must-read to be "in the know" on the upcoming week's training details, logistical information, group specials, and events, etc.)
Complete access to Training Program Coordinator and Coaches. After all, we are one big family and we are here for you!
Program Kick-Off Celebration: Wednesday, December 15 @ 6:30 pm
Join us for a 6:30 pm group run to kick-off our training season on Wednesday, December 15 at Market Garden Brewery. It's the perfect opportunity to register before the price increases, meet our coaches, or ask any lingering questions!
THE PERKS:
Being a part of the Fleet Feet Running Club comes with some awesome perks to keep you running at your best!
Fleet Feet Running Club Asics hoodie ($65 value)
Fleet Feet Running Club Asics technical shirt ($30 value)
Pair of FEETURES Elite running socks ($16 value)
$20 Fleet Feet gift certificate to be used during training
15% discount on all purchases at Fleet Feet Cleveland stores during training program (can not be combined with any other discount or rewards)
Discount code for Cleveland Marathon registration
$25 discount code for Hermes Ten Miler, Haufbrauhaus Half/5k/10k, and River Run Half
Discount code for the Towpath Trilogy
Free coffee after Saturday long runs courtesy of Bella's Beans
Complete Fleet Feet Running Club Training Program
Two weekly coached group runs
Fleet Feet Running Club weekly newsletter
Exclusive vendor demos and prizes
4 educational clinics with local medical professionals and nutrition experts
Private Facebook + Strava groups
Year-end training program celebration
REGISTRATION:
$130
Deadline : February 18, 2022
No event has been created for this group
Suggestion Box
Wish this page let you do something different? Did you have a problem?
Let us know how we can make this page better!
---