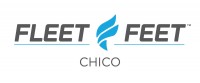 Sunday Morning Yoga
This is not an active group.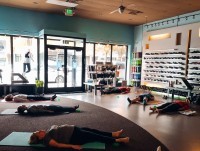 Are you interested in adding yoga to improve your running life?
If so, come join us on Sunday, June 6th at 9:00am for our Sunday Morning Yoga. This is a Free event offered to all our running community. A donation collection will be available for our instructor.
Yoga can be of immense benefit for runners seeking a cross training method, as well just an overall great way to reduce stress. Yoga helps loosen and lengthen all the muscles of the body, to reverse the muscle tightness caused by running, and to make your body more flexible and stable. Yoga helps align the muscles and bones, so that your body functions more efficiently, you experience less stiffness and you're at a lower risk for injury. Yoga's focus on alignment can help correct the postural and gait problems that often lead to knee, hip and back pain.
Yoga also offers a full body workout that can greatly increase your overall strength and stamina. Yoga's emphasis on controlled breath helps to strengthen the respiratory system. Yoga also teaches an awareness of breath and body that can relieve the tension of competitive running and make runners more aware of possible injuries. Yoga works the muscles of the whole body, and many runners have found that a regular yoga practice can take the place of other forms of cross training.
**Space is limited to 12 participants. **
Safety guidelines: All participants must wear a facial covering when anywhere other then on their personal mats during the class. Masks and sanitizer will be available at the door. **
Class is FREE, tips can be made to the instructor Via cash or Venmo
No event has been created for this group
Suggestion Box
Wish this page let you do something different? Did you have a problem?
Let us know how we can make this page better!
---