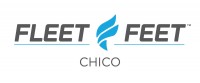 Fall Road 10k 2020
Registration Deadline passed.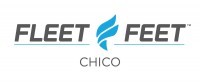 We are excited to announce our Fall 2020 10K training program. Join Fleet Feet and our sponsors NUUN, for this 8-week program designed for individuals who can run at least 3 miles and would like to be part of a team and coached to run a 10K for a personal record. It's a great way to get ready for the Almond Bowl virtual 10k on October 31st - November 1st, 2020.
Program Informational Meeting and Fun Walk: Tuesday, September 8th at 6:15PM at Hooker Oak Park, by the restrooms. Meet the coach and mentors, get information about the program, and update your gear so you're ready to start your training. Bring a friend! We'll go out on a fun walk so you can get in a workout and see how the programs are structured. Please note that this is a very popular program and that space is limited to 20 runners/walkers, so register early!
Meeting times: Weekly coached workouts will be on Tuesdays at 6:15 PM and Saturdays at 7:30 AM at various locations around Chico. The first workout will be held on Tuesdays, September 8th at 6:15pm. The location for each run will be announced via email by your coaches!
Program Sponsor:

PROGRAM DETAILS:
Join our team and receive:
twice weekly group workouts with trained coaches and supportive mentors
a detailed 8 week training program
workshops on the fundamentals of running
incentives for participating in group run
education, motivation and accountability
inspirational team emails
new friends and camaraderie - you may meet your new best friend on the team!
Our supportive coaching team will provide you with the tools and training to be successful. Our mentors provide inspiration and share their experience with team members. The team atmosphere is always positive and you will meet others with the same aspirations as you. You may even meet a new best friend and running buddy...it happens all the time in our training programs. Join the team and get ready to meet some pretty wonderful coaches, amazing mentors, and lots of other people who want to lead a life of fitness.
Requirements: You must be able to run 3 miles and be injury free upon entering the program. If you have a medical condition that may be affected by exercise, or you have an injury going into the program, you should get clearance from your doctor before starting this program. Children 16 years and older may register with a participating adult.
Goal race: Virtual Almond Bowl 10k on October 31st - November 1st, 2020. The 10k registration fee does not include the race entry fee.
To register for the virtual race click here : 2020 Almond Bowl 5k and 10k
Registration fee: Registration is $99.00
The last day to register is 9/16/20 at 11:59pm.
New Safety Measures
To keep all participants safe from COVID-19, we will follow a new set of rules at Fleet Feet training programs group training runs. These include, but are not limited to, the following:
When you arrive at the group training run, check in with your coach. Your coach will ask you to certify that you have not been exposed to COVID-19. Please wear a mask or face coveing during the check in process if you are unable to distance by 6 feet or more.
Once you are checked in please maintain a 6-foot distance from other participants throughout the group training run. Please refrain from hugs, high fives, and other physical contact.
Shared amenities will no longer be available at training programs group training runs. That means no cooler of water, no electrolytes, no foam rollers, etc. Please plan to bring everything you need to succeed.
You will also not be able to leave any personal items in shared areas during your group training run. Please plan to bring all of your things with you, or plan to keep your things in your car.
You will not be required to wear a face mask during your workout, but you are welcome to wear one if you would like to. If you plan to wear a mask, make sure you can breathe well enough to exercise while wearing it.
Due to increased respiration after exercising, trainees will not be permitted into the store immediately after group training runs.
Use the bathroom before you arrive at the group training run. Bathrooms will not be available at any group training runs unless otherwise noted.
Get ready to sweat lot, learn some new tips and have a blast running through the different parks and neighborhoods of Chico!
No event has been created for this group
Suggestion Box
Wish this page let you do something different? Did you have a problem?
Let us know how we can make this page better!
---