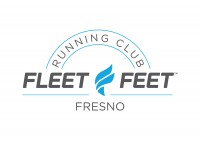 Store Information
9447 North Fort Washington Road Suite 106
Fresno, CA 93730
559-433-6750
fleetfeetfresno.com
VIRTUAL TRAINING GROUP - Summer 2020 - Running is NOT Cancelled
Registration Deadline passed.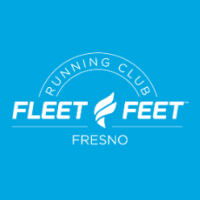 Summer 2020 Virtual Training
The Running is NOT Cancelled Virtual Training Group is a low-key 2-month season of fun running over the summer. It is designed to be done on-your-own but heavily supported by online coaches and other participants via Zoom, Strava and our private Facebook group. This is a great way to keep running social during a time when we are required to run socially distanced or solo.
This program is specifically designed to challenge and motivate you over the summer. Many of you have goals to reach and we are here to work with you to help you achieve those goals. The virtual season will offer most of the same perks as the regular season including clinics, shopping days and opportunities to socialize with other runners (it will just be virtual socializing!). Join us and see how fun running alone together can be!
Training Group Times & Locations:
Kickoff: May 5th at 7 PM via Zoom meeting
Twice a week coach-led Zoom workout meetings:
Tuesdays at 7PM Zoom meeting

Saturdays at 7PM Zoom meeting

BYO Ice cream, Tri-tip, or watermelon runs

. You run the required distance and then join up at the Zoom meeting with your specified themed food item! It's fun to see everyone's choices.

Courses: Routes can be shared if you are new to running or are just looking for a new place to run.
Race Options: Virtual Races
My Big Run, June 3

Running is NOT Cancelled Virtual Event

- Early July
Suggested Activity Level Prior To Start of Training:
Participants should have been doing some exercising recently, but the program encourages walk/run intervals for those who haven't been running a lot or are new to the sport. Experienced runners will be challenged as there will be schedules for both advanced and beginner runners. The opportunity will be there for veteran runners to do some challenging hill workouts and speed work.
You are strongly encouraged to consult with your physician and have a physical in preparation for this rigorous training program.
Training Group Levels
1) Beginner – Train for a 5K using Run/Walk method
2) Experienced– Faster paced and longer runs for more experienced runners.
3) Advanced- For those training longer, that are hoping to run an early fall half or full marathon.
Program Benefits
·

Training flexibility- Run when it's convenient for you, but still be held accountable to the group at Zoom meetings.



·

Written beginner, intermediate, and advanced daily training schedules developed by Fleet Feet Run Club Coordinator, John Volkman who has coached marathoners for over 19 years.



·

Twice a week trainings with Zoom meeting for accountability and feedback.



·

Experienced coaches managing all workouts and overseeing workouts via Strava.



·

Exclusive discount shopping days

at Fleet Feet



·

Regular informational email updates




Past team members: Join again or Refer a friend-$10 gift card
REGISTRATION for Fleet Feet Run Club:
$50 for 8 weeks. (Registration for training does not include race entry.)
There are no exchanges or transfers at any time
A maximum of 100 people will be allowed
Kickoff: May 5th 7PM via ZOOM meeting
QUESTIONS?
Call: Coach John @ (559) 367-1304 or Fleet Feet Fresno @ (559) 433-6750
email: coachjohn@fleetfeetfresno.com
No event has been created for this group
Suggestion Box
Wish this page let you do something different? Did you have a problem?
Let us know how we can make this page better!
---