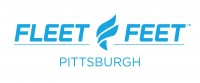 Store Information
1751 N Highland Rd
Pittsburgh, PA 15241
412-851-9100
Website
Skills & Drills 2.0
Registration Deadline passed.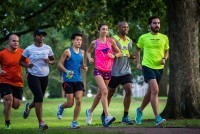 SKILLS & DRILLS 2.0
Mondays from 6-7 PM
July 8th - August 26th
Point State Park
This 8-week summer series is designed to improve your running efficiency and economy. Runners will participate in a coached practice session each week designed to develop their overall mechanics and streamline their gait and stride. In addition to a structured aerobic or anaerobic workout, these practices will also include technique-driven and strength-training components to help you maximize your fall training season.
Training topics include:
Posture, footstrike, cadence and lean
Neuromuscular activation
Core engagement
Plyometrics
Leaping and Bounding
Balance & Alignment
Depth drops
Unilateral & Isometric exercises
NEXT EVENT
Skills & Drills
Monday, July 15th at 06:00 PM
Skills & Drills Workout


601 Commonwealth Place
Pittsburgh, PA 15222




EVENT SCHEDULE
---
Skills & Drills Workout
When
6:00pm
Where
601 Commonwealth Place
Pittsburgh, PA 15222
---
Skills & Drills Workout
When
6:00pm
Where
601 Commonwealth Place
Pittsburgh, PA 15222
---
Skills & Drills Workout
When
6:00pm
Where
601 Commonwealth Place
Pittsburgh, PA 15222
---
Skills & Drills Workout
When
6:00pm
Where
601 Commonwealth Place
Pittsburgh, PA 15222
---
Skills & Drills Workout
When
6:00pm
Where
601 Commonwealth Place
Pittsburgh, PA 15222
---
Skills & Drills Workout
When
6:00pm
Where
601 Commonwealth Place
Pittsburgh, PA 15222
---
Skills & Drills Workout
When
6:00pm
Where
601 Commonwealth Place
Pittsburgh, PA 15222
---
Skills & Drills Workout
When
6:00pm
Where
601 Commonwealth Place
Pittsburgh, PA 15222