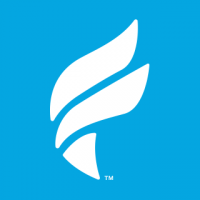 Store Information
255 Kentlands Blvd.
Gaithersburg, MD 20878
301-926-6442
Website
No Boundaries 5K - Spring
Registration Deadline passed.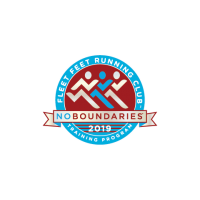 Our iconic beginner program for those brand new to running. The program helps you cross the finish line of your first 5K race!
A nationally awarded program, offers a proven approach to running that is safe and effective. We provide an encouraging, welcoming and safe environment, so you can feel confident knowing this program is designed to help you run or run/walk your first 5K!
NEXT EVENT
No Boundaries 5K - Spring
Monday, April 29th at 06:30 PM
Weekly workout


255 Kentlands Blvd.
Gaithersburg, MD 20878




EVENT SCHEDULE
---
DAY 1

No Boundaries 5K - Spring
Monday, Mar 25th 6:30pm
Weekly workout
When
6:30pm
Where
255 Kentlands Blvd.
Gaithersburg, MD 20878
---
DAY 2

No Boundaries 5K - Spring
Monday, Apr 1st 6:30pm
Weekly workout
When
6:30pm
Where
255 Kentlands Blvd.
Gaithersburg, MD 20878
---
DAY 3

No Boundaries 5K - Spring
Monday, Apr 8th 6:30pm
Weekly workout
When
6:30pm
Where
255 Kentlands Blvd.
Gaithersburg, MD 20878
---
DAY 4

No Boundaries 5K - Spring
Monday, Apr 15th 6:30pm
Weekly workout
When
6:30pm
Where
255 Kentlands Blvd.
Gaithersburg, MD 20878
---
DAY 5

No Boundaries 5K - Spring
Monday, Apr 22nd 6:30pm
Weekly workout
When
6:30pm
Where
255 Kentlands Blvd.
Gaithersburg, MD 20878
---
DAY 6

No Boundaries 5K - Spring
Monday, Apr 29th 6:30pm
Weekly workout
When
6:30pm
Where
255 Kentlands Blvd.
Gaithersburg, MD 20878
---
DAY 7

No Boundaries 5K - Spring
Monday, May 6th 6:30pm
Weekly workout
When
6:30pm
Where
255 Kentlands Blvd.
Gaithersburg, MD 20878
---
DAY 8

No Boundaries 5K - Spring
Monday, May 13th 6:30pm
Weekly workout
When
6:30pm
Where
255 Kentlands Blvd.
Gaithersburg, MD 20878
---
DAY 9

No Boundaries 5K - Spring
Monday, May 20th 6:30pm
Weekly workout
When
6:30pm
Where
255 Kentlands Blvd.
Gaithersburg, MD 20878
---
DAY 10

No Boundaries 5K - Spring
Monday, May 27th 6:30pm
Weekly workout
When
6:30pm
Where
255 Kentlands Blvd.
Gaithersburg, MD 20878