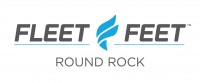 Store Information
3750 Gattis School Rd. Suite 500
Round Rock, TX 78664
512-218-8786
Website
2021 Fall Fleet Feet Run Club 5K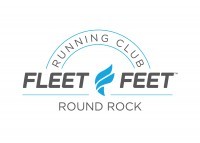 Are you looking for a way to start or restart your running? Join our 5K training group for a fun, supportive environment to kick start your health goals. The program is a mix of walking and running. Run/walk intervals with the goal of longer runs between the walk breaks.
INFORMATION NIGHT- THURSDAY, September 23 AT 6:30 PM AT FLEET FEET ROUND ROCK
Training dates: September 28 - December 11
Gear Day: Thursday, October 7th. On this day you will receive a 10% discount on purchases excluding electronics.
Price: $75
This program includes:
Each participant will receive a coin per in-person check-in, each coin is equal to 1 dollar in the store during the training session.
Each participant will also receive a Fleet Feet t-shirt.
2 group training sessions per week held on Tuesdays at 6:30 PM and Saturday at 7:00 AM
Training plans emailed weekly, along with a Facebook page used for updates, group discussions, and positive encouragement
Graduation Race: Cedar Park Santa Dash on December 11
*Race Fee Not Included In Price. If you would like to run the race with us, you must register*
NEXT EVENT
2021 Fall Fleet Feet Run Club 5K Saturday check in
Saturday, December 11th at 06:45 AM
Please see coach Nel to get checked in each Saturday


3750 Gattis School Rd.
Round Rock, TX 78664




EVENT SCHEDULE
---
DAY 1

2021 Fall Fleet Feet Run Club 5K Tuesday nights
Tuesday, Sep 28th 6:00pm
Please make sure you see Coach Neal to get checked in
When
6:00pm
Where
3750 Gattis School Rd.
Suite 500
Round Rock, TX 78664
---
DAY 2

2021 Fall Fleet Feet Run Club 5K Saturday check in
Saturday, Oct 2nd 6:45am
Please see coach Nel to get checked in each Saturday
When
6:45am
Where
3750 Gattis School Rd.
Suite 500
Round Rock, TX 78664
---
DAY 3

2021 Fall Fleet Feet Run Club 5K Tuesday nights
Tuesday, Oct 5th 6:00pm
Please make sure you see Coach Neal to get checked in
When
6:00pm
Where
3750 Gattis School Rd.
Suite 500
Round Rock, TX 78664
---
DAY 4

2021 Fall Fleet Feet Run Club 5K Saturday check in
Saturday, Oct 9th 6:45am
Please see coach Nel to get checked in each Saturday
When
6:45am
Where
3750 Gattis School Rd.
Suite 500
Round Rock, TX 78664
---
DAY 5

2021 Fall Fleet Feet Run Club 5K Tuesday nights
Tuesday, Oct 12th 6:00pm
Please make sure you see Coach Neal to get checked in
When
6:00pm
Where
3750 Gattis School Rd.
Suite 500
Round Rock, TX 78664
---
DAY 6

2021 Fall Fleet Feet Run Club 5K Saturday check in
Saturday, Oct 16th 6:45am
Please see coach Nel to get checked in each Saturday
When
6:45am
Where
3750 Gattis School Rd.
Suite 500
Round Rock, TX 78664
---
DAY 7

2021 Fall Fleet Feet Run Club 5K Tuesday nights
Tuesday, Oct 19th 6:00pm
Please make sure you see Coach Neal to get checked in
When
6:00pm
Where
3750 Gattis School Rd.
Suite 500
Round Rock, TX 78664
---
DAY 8

2021 Fall Fleet Feet Run Club 5K Saturday check in
Saturday, Oct 23rd 6:45am
Please see coach Nel to get checked in each Saturday
When
6:45am
Where
3750 Gattis School Rd.
Suite 500
Round Rock, TX 78664
---
DAY 9

2021 Fall Fleet Feet Run Club 5K Tuesday nights
Tuesday, Oct 26th 6:00pm
Please make sure you see Coach Neal to get checked in
When
6:00pm
Where
3750 Gattis School Rd.
Suite 500
Round Rock, TX 78664
---
DAY 10

2021 Fall Fleet Feet Run Club 5K Saturday check in
Saturday, Oct 30th 6:45am
Please see coach Nel to get checked in each Saturday
When
6:45am
Where
3750 Gattis School Rd.
Suite 500
Round Rock, TX 78664
---
DAY 11

2021 Fall Fleet Feet Run Club 5K Tuesday nights
Tuesday, Nov 2nd 6:00pm
Please make sure you see Coach Neal to get checked in
When
6:00pm
Where
3750 Gattis School Rd.
Suite 500
Round Rock, TX 78664
---
DAY 12

2021 Fall Fleet Feet Run Club 5K Saturday check in
Saturday, Nov 6th 6:45am
Please see coach Nel to get checked in each Saturday
When
6:45am
Where
3750 Gattis School Rd.
Suite 500
Round Rock, TX 78664
---
DAY 13

2021 Fall Fleet Feet Run Club 5K Tuesday nights
Tuesday, Nov 9th 6:00pm
Please make sure you see Coach Neal to get checked in
When
6:00pm
Where
3750 Gattis School Rd.
Suite 500
Round Rock, TX 78664
---
DAY 14

2021 Fall Fleet Feet Run Club 5K Saturday check in
Saturday, Nov 13th 6:45am
Please see coach Nel to get checked in each Saturday
When
6:45am
Where
3750 Gattis School Rd.
Suite 500
Round Rock, TX 78664
---
DAY 15

2021 Fall Fleet Feet Run Club 5K Tuesday nights
Tuesday, Nov 16th 6:00pm
Please make sure you see Coach Neal to get checked in
When
6:00pm
Where
3750 Gattis School Rd.
Suite 500
Round Rock, TX 78664
---
DAY 16

2021 Fall Fleet Feet Run Club 5K Saturday check in
Saturday, Nov 20th 6:45am
Please see coach Nel to get checked in each Saturday
When
6:45am
Where
3750 Gattis School Rd.
Suite 500
Round Rock, TX 78664
---
DAY 17

2021 Fall Fleet Feet Run Club 5K Tuesday nights
Tuesday, Nov 23rd 6:00pm
Please make sure you see Coach Neal to get checked in
When
6:00pm
Where
3750 Gattis School Rd.
Suite 500
Round Rock, TX 78664
---
DAY 18

2021 Fall Fleet Feet Run Club 5K Saturday check in
Saturday, Nov 27th 6:45am
Please see coach Nel to get checked in each Saturday
When
6:45am
Where
3750 Gattis School Rd.
Suite 500
Round Rock, TX 78664
---
DAY 19

2021 Fall Fleet Feet Run Club 5K Tuesday nights
Tuesday, Nov 30th 6:00pm
Please make sure you see Coach Neal to get checked in
When
6:00pm
Where
3750 Gattis School Rd.
Suite 500
Round Rock, TX 78664
---
DAY 20

2021 Fall Fleet Feet Run Club 5K Saturday check in
Saturday, Dec 4th 6:45am
Please see coach Nel to get checked in each Saturday
When
6:45am
Where
3750 Gattis School Rd.
Suite 500
Round Rock, TX 78664