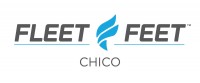 2021 Winter Standard 5k Training
Registration Deadline passed.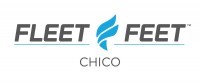 Winter 5k Training Program 2021
Welcome to Fleet Feet Chico 5k Training Program. This program is designed to help both new and experienced runners reach their 5k goals in a positive and fun group environment.
This training program lines up with the dates of the virtual Bidwell Classic 5k, but it is also a great program for anyone looking to build their running endurance with an encouraging group.
While this 5k training program is filled with perks at its core – experienced coaches, goal-based training plans, insights from experienced half marathon insiders, and premium race day experiences – it is really about building a community of people who share a passion and want to work together to reach their goals. This program is about encouraging and motivating one another to do your best. Whether you are looking to finish, improve, or perform, this program will leave you a smarter, healthier, and happier runner.
Training Program Benefits
Twice weekly group workouts led by expert coaches and awesome mentors

Daily training schedule with goal-specific workouts

Weekly training newsletter with training tips, work out details, and more!

E-mail support – the coaches will answer individual questions regarding training and running related issues

Clinics on nutrition, apparel/footwear, injury prevention, and stretching

Personalized workout plans - have a goal, we'll help get you there!

Helpful tips and advice on Race Day strategy and preparation

Lots of Encouragement and Motivation!
Training Program Logistics
First group workout on Saturday, January 9th at 7:30am at Hooker Oak Park

2 Weekly group workouts on Wednesday @ 6:15pm and Saturday @ 7:30am

Limited to 20 participants

Program Fee $99

Program will run for 10 weeks

Registration will be open from December 5th- January 17th, 2021

Target Races: Virtual Bidwell Classic 5k or any other 10k in March, 2021
SAFETY PRECAUTIONS: We will be keeping a close eye on local government mandates in regard to COVID-19; procedures will be implemented based on current recommendations when the training program begins. As of now, these are the guidelines we will follow:
Participants will check in with their coach. The coach will be signing in and out each participant

Participants are to stay socially distant from each other during the group check in process, as well as during group stretching and warm-ups

During the run we will avoid congested areas when possible and run single file to be courteous of others space on the path

Refrain from hugs, high fives, fist bumps, etc.

You may wear a mask before or after the workout if it makes you more comfortable, but it will not be required due to distancing outdoors

We advise against wearing a mask during the workout due to increased side effects with increased respiration

No water coolers, cups, or nutrition products will be provided due to shared nature

Participants should remain outdoors and will not be permitted into the store to use the bathrooms

Participants may shop in the store during normal business hours
Minimum Activity Level
Ability to run 1.25 miles and currently exercising 3 times per week.

Ability to run or run at a 13:00 min/mile pace or faster
Suggestion Box
Wish this page let you do something different? Did you have a problem?
Let us know how we can make this page better!
---