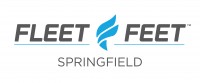 Store Information
1254 E Republic
Springfield, MO 65804
417-890-7200
Website
Rock Runners Dogwood Canyon Training Group
This 8-week series focuses on learning some of the basics of trail running. We will cover some of the different aspects of running off-road such as techniques for ascending, descending, navigating tech trails and "power hiking".
Our trail running program will guide inexperienced as well as experienced trail runners to complete the distance at the Dogwood Canyon race on November 9th - 11th. It is not mandatory to do the race - you may sign up for the group and just train with us if you prefer. Included in this program is your weekly training plan, coached runs, educational clinics and demo runs, goodies and a coupon book for items at our store.
Our group runs will be on Tuesday evenings and Saturday mornings at various locations on local trails. You are responsible for your own race entry.
Info meeting Tuesday, August 27th at 6pm. First run September 3rd at 6pm.
Come out and join us for some fun running at our local trails!
NEXT EVENT
Tuesday Training Run 9/10/19
Tuesday, September 17th at 06:00 PM
Tuesday Night Training Run

6pm - Valley Watermill Lake Trail

2450 E Valley Water Mill Rd, Springfield, MO 65803

1.5 mile loops, easy level technical trail


2450 E Valley Water Mill Rd
Springfield, MO 65803




EVENT SCHEDULE
Rock Runners Dogwood Canyon Training Group
Information Meeting
Meets
Tuesday, Aug 27th, 2019 @ 06:00 PM
Where
1254 E Republic
Springfield, MO 65804
More Information
FAQ

Rock Runners Dogwood Canyon Training Group FAQ

6 pm - Come hear about all of the perks and benefits to the Rock Runners training group and enjoy some snack!
---
Tuesday Training Run 9/03/19
Tuesday Night Training Run
6pm - Valley Watermill Lake Trail
2450 E Valley Water Mill Rd, Springfield, MO 65803
1.5 mile loops, easy level technical trail
Meets
Every Tuesday @ 06:00 PM
Where
2450 E Valley Water Mill Rd
Springfield, MO 65803
---
Saturday Training Run 9/07/19
Saturday Training Run - 7am
Wilson's Creek
15K Group - 4 miles
25K Group - 6 miles
| | |
| --- | --- |
| Meets | Saturday, Sep 7th, 2019 @ 07:00 AM |
| Where | Republic, MO 65738 |
---
Tuesday Training Run 9/10/19
Tuesday Night Training Run
6pm - Valley Watermill Lake Trail
2450 E Valley Water Mill Rd, Springfield, MO 65803
1.5 mile loops, easy level technical trail
Meets
Every Tuesday @ 06:00 PM
Where
2450 E Valley Water Mill Rd
Springfield, MO 65803
---
Saturday Training Run 9/14/19
Saturday Training Run - 7 am
Fellows Lake Trail, Meet at the Marina
15K training - 5 miles
25K training - 7 miles
Meets
Saturday, Sep 14th, 2019 @ 07:00 AM
Where
4208 E Farm Rd 66
Springfield, MO 65803
---