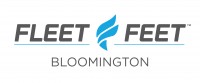 Store Information
105 Krispy Kreme Drive Suite #5
Bloomington, IL 61704
309-808-3220
Website
10K & Half Marathon Training Group Spring 2020

Looking to take your running to the next level in 2020? If so, let our exceptional coaching staff, pace groups, educational clinics, and training plans help you meet your goals.
The Fleet Feet Bloomington 10K & Half Marathon Training Program is designed to prepare runners for their first ever 10K or Half Marathon or help seasoned runners meet a new performance goal. Our 10K program graduation race is the Run for Hope 10K on Sunday, March 29th. Our Half Marathon program graduation race is the Illinois Half Marathon on Saturday, April 25th. However, you can also use these programs to train for another race or just to run for fun with great people.
There will be an optional informational session on Tuesday, January 28th at 7:15 p.m. at the store. Come learn more details about the programs to determine if they are right for you. The first workout for the 10K and half marathon groups will be Saturday, February 1st at 7:30 a.m. at Fleet Feet. 10K is an 8-week program, while half marathon is a 12-week program.
Program Details:
When: Weekly group training runs will be at 5:30 p.m. on Tuesdays and 8:00 a.m. on Saturdays
Where: The group will meet at Fleet Feet Bloomington, Tipton Park, Rosa Parks, Connie Link Amphitheater, Jersey Hill and other places around town. Participants will receive a program calendar that highlights where the group will meet each week, as well as weekly email reminders.
Program Costs:
$70 - Eight week program for the Run for Hope 10K (Use Promo Code FF10K at registration)
$85 - Twelve week half program for the Illinois Half Marathon
Registration for the training program does not include registration for goal races.
As part of this Fleet Feet Bloomington Training Program, you receive:
**A training program and calendar with workouts provided
**Twice-a-week runs with coaches and mentors in a variety of pace groups
**The camaraderie of others with the same goal!
**Educational clinics on endurance training principles, hydration and nutrition techniques, proper running form, and more.
**Dedicated support from coaches and mentors to answer individual questions and help motivate you on your training journey
**Group newsletters and access to coaches via email during the week
**Program technical shirt and other great swag
**A Gear-Up Punch Card for participants with special discounts
**Facebook group for participants only and access to a training program graduates Facebook group after program completion
For more information please email Training Program Coordinator Julie Zei (training@fleetfeetbloomington.com)

NEXT EVENT
First Group Run & Kick-Off
Saturday, February 1st at 07:30 AM
First Group Run & Kick-Off Meeting


105 Krispy Kreme Drive
Bloomington, IL 61704




EVENT SCHEDULE
---
DAY 1

First Group Run & Kick-Off
Saturday, Feb 1st 7:30am
First Group Run & Kick-Off Meeting
When
7:30am
Where
105 Krispy Kreme Drive
Suite #5
Bloomington, IL 61704
---
Tuesday Group Run
When
5:30pm
Where
105 Krispy Kreme Drive
Suite #5
Bloomington, IL 61704
---
Saturday Group Run
When
8:00am
Where
105 Krispy Kreme Drive
Suite #5
Bloomington, IL 61704
---
Tuesday Group Run
When
5:30pm
Where
105 Krispy Kreme Drive
Suite #5
Bloomington, IL 61704
---
Saturday, Feb 15th 8:00am
Saturday Group Run
When
8:00am
Where
105 Krispy Kreme Drive
Suite #5
Bloomington, IL 61704
---
Tuesday Group Run
When
5:30pm
Where
105 Krispy Kreme Drive
Suite #5
Bloomington, IL 61704
---
Saturday, Feb 22nd 8:00am
Saturday Group Run
When
8:00am
Where
105 Krispy Kreme Drive
Suite #5
Bloomington, IL 61704
---
Tuesday Group Run
When
5:30pm
Where
105 Krispy Kreme Drive
Suite #5
Bloomington, IL 61704
---
Saturday, Feb 29th 8:00am
Saturday Group Run
When
8:00am
Where
105 Krispy Kreme Drive
Suite #5
Bloomington, IL 61704
---
Tuesday Group Run
When
5:30pm
Where
105 Krispy Kreme Drive
Suite #5
Bloomington, IL 61704
---
DAY 11

Saturday Group Run
Saturday, Mar 7th 8:00am
Saturday Group Run
When
8:00am
Where
105 Krispy Kreme Drive
Suite #5
Bloomington, IL 61704
---
Tuesday Group Run
When
5:30pm
Where
105 Krispy Kreme Drive
Suite #5
Bloomington, IL 61704
---
DAY 13

Saturday Group Run
Saturday, Mar 14th 8:00am
Saturday Group Run
When
8:00am
Where
105 Krispy Kreme Drive
Suite #5
Bloomington, IL 61704
---
Tuesday Group Run
When
5:30pm
Where
105 Krispy Kreme Drive
Suite #5
Bloomington, IL 61704
---
DAY 15

Saturday Group Run
Saturday, Mar 21st 8:00am
Saturday Group Run
When
8:00am
Where
105 Krispy Kreme Drive
Suite #5
Bloomington, IL 61704
---
Tuesday Group Run
When
5:30pm
Where
105 Krispy Kreme Drive
Suite #5
Bloomington, IL 61704
---
DAY 17

Saturday Group Run
Saturday, Mar 28th 8:00am
Saturday Group Run
When
8:00am
Where
105 Krispy Kreme Drive
Suite #5
Bloomington, IL 61704
---
Tuesday Group Run
When
5:30pm
Where
105 Krispy Kreme Drive
Suite #5
Bloomington, IL 61704
---
DAY 19

Saturday Group Run
Saturday, Apr 4th 8:00am
Saturday Group Run
When
8:00am
Where
105 Krispy Kreme Drive
Suite #5
Bloomington, IL 61704
---
Tuesday Group Run
When
5:30pm
Where
105 Krispy Kreme Drive
Suite #5
Bloomington, IL 61704
---
DAY 21

Saturday Group Run
Saturday, Apr 11th 8:00am
Saturday Group Run
When
8:00am
Where
105 Krispy Kreme Drive
Suite #5
Bloomington, IL 61704
---
Tuesday Group Run
When
5:30pm
Where
105 Krispy Kreme Drive
Suite #5
Bloomington, IL 61704
---
DAY 23

Saturday Group Run
Saturday, Apr 18th 8:00am
Saturday Group Run
When
8:00am
Where
105 Krispy Kreme Drive
Suite #5
Bloomington, IL 61704
---
Tuesday Group Run
When
5:30pm
Where
105 Krispy Kreme Drive
Suite #5
Bloomington, IL 61704