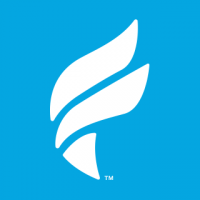 Store Information
255 Kentlands Blvd.
Gaithersburg, MD 20878
301-926-6442
Website
No Boundaries 5K - Fall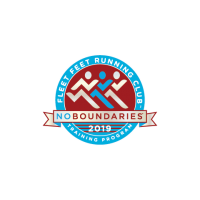 Our iconic beginner program for those brand new to running. The program helps you cross the finish line of your first 5K race!
A nationally awarded program, offers a proven approach to running that is safe and effective. We provide an encouraging, welcoming and safe environment, so you can feel confident knowing this program is designed to help you run or run/walk your first 5K!
Asbury Methodist Village will pay 100% of the registration fee (excluding processing fees) for anyone 55+ (at the time of the registration) who registers for FitWalkers or FitWalkers Advanced training. Use the "Promo" Code of "ASBURY"
NEXT EVENT
No Boundaries 5K - Winter
Monday, September 2nd at 06:30 PM
Weekly Workout


255 Kentlands Blvd.
Gaithersburg, MD 20878




EVENT SCHEDULE
---
DAY 1

No Boundaries 5K - Winter
Monday, Sep 2nd 6:30pm
Weekly Workout
When
6:30pm
Where
255 Kentlands Blvd.
Gaithersburg, MD 20878
More Information
FAQ

No Boundaries 5K - Winter FAQ
---
DAY 2

No Boundaries 5K - Winter
Monday, Sep 9th 6:30pm
Weekly Workout
When
6:30pm
Where
255 Kentlands Blvd.
Gaithersburg, MD 20878
More Information
FAQ

No Boundaries 5K - Winter FAQ
---
DAY 3

No Boundaries 5K - Winter
Monday, Sep 16th 6:30pm
Weekly Workout
When
6:30pm
Where
255 Kentlands Blvd.
Gaithersburg, MD 20878
More Information
FAQ

No Boundaries 5K - Winter FAQ
---
DAY 4

No Boundaries 5K - Winter
Monday, Sep 23rd 6:30pm
Weekly Workout
When
6:30pm
Where
255 Kentlands Blvd.
Gaithersburg, MD 20878
More Information
FAQ

No Boundaries 5K - Winter FAQ
---
DAY 5

No Boundaries 5K - Winter
Monday, Sep 30th 6:30pm
Weekly Workout
When
6:30pm
Where
255 Kentlands Blvd.
Gaithersburg, MD 20878
More Information
FAQ

No Boundaries 5K - Winter FAQ
---
DAY 6

No Boundaries 5K - Winter
Monday, Oct 7th 6:30pm
Weekly Workout
When
6:30pm
Where
255 Kentlands Blvd.
Gaithersburg, MD 20878
More Information
FAQ

No Boundaries 5K - Winter FAQ
---
DAY 7

No Boundaries 5K - Winter
Monday, Oct 14th 6:30pm
Weekly Workout
When
6:30pm
Where
255 Kentlands Blvd.
Gaithersburg, MD 20878
More Information
FAQ

No Boundaries 5K - Winter FAQ
---
DAY 8

No Boundaries 5K - Winter
Monday, Oct 21st 6:30pm
Weekly Workout
When
6:30pm
Where
255 Kentlands Blvd.
Gaithersburg, MD 20878
More Information
FAQ

No Boundaries 5K - Winter FAQ
---
DAY 9

No Boundaries 5K - Winter
Monday, Oct 28th 6:30pm
Weekly Workout
When
6:30pm
Where
255 Kentlands Blvd.
Gaithersburg, MD 20878
More Information
FAQ

No Boundaries 5K - Winter FAQ