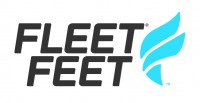 Store Information
881 Houston Northcutt Blvd.
Mount Pleasant, SC 29464
843-606-2546
Website
Fall 2019 No Boundaries - Summerville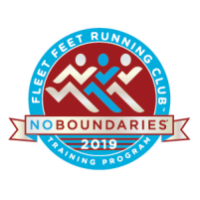 Here are the details:
Graduation Race: Crowfield Plantation 5K on Saturday, October 12, 2019
Information Session: Tuesday, July 30, 2019 at 6:30pm at the Fleet Feet Summerville store
Program Begins: Tuesday August 6, 2018 at 6:30pm
Weekly Training Runs: Tuesdays at 6:30pm and Saturdays at 8:30am
Where: The group will meet at Fleet Feet Sports, 117 E. Richardson Ave., Summerville, SC 29483
Cost: $80.00
PROGRAM PERKS:
10 week training schedule that includes run/walk intervals. We also offer a walking-only option.
Clinics on various topics such as: stretching, race prep, nutrition, gear and more
A safe, supportive environment for all athletic abilities
2 weekly organized, coached and mentored workouts
Unlimited in-person and email support
A custom No Boundaries technical shirt
Instant friends and great camaraderie
Supportive and encouraging coaches and mentors
After-program graduation party
For additional information, please contact Adrianne Dukes at adrianne@fleetfeetmountpleasant.com.
NEXT EVENT
Saturday Training Sessions
Tuesday, August 6th at 08:30 AM
Saturday Training Session


117 East Richardson Avenue
Summerville, SC 29483




EVENT SCHEDULE
---
DAY 1

Tuesday Training Session
Tuesday, Aug 6th 6:30pm
Tuesday Training Session
When
6:30pm
Where
117 East Richardson Avenue
Summerville, SC 29483
---
DAY 2

Saturday Training Sessions
Saturday, Aug 10th 8:30am
Saturday Training Session
When
8:30am
Where
117 East Richardson Avenue
Summerville, SC 29483
---
DAY 3

Tuesday Training Session
Tuesday, Aug 13th 6:30pm
Tuesday Training Session
When
6:30pm
Where
117 East Richardson Avenue
Summerville, SC 29483
---
DAY 4

Saturday Training Sessions
Saturday, Aug 17th 8:30am
Saturday Training Session
When
8:30am
Where
117 East Richardson Avenue
Summerville, SC 29483
---
DAY 5

Tuesday Training Session
Tuesday, Aug 20th 6:30pm
Tuesday Training Session
When
6:30pm
Where
117 East Richardson Avenue
Summerville, SC 29483
---
DAY 6

Saturday Training Sessions
Saturday, Aug 24th 8:30am
Saturday Training Session
When
8:30am
Where
117 East Richardson Avenue
Summerville, SC 29483
---
DAY 7

Tuesday Training Session
Tuesday, Aug 27th 6:30pm
Tuesday Training Session
When
6:30pm
Where
117 East Richardson Avenue
Summerville, SC 29483
---
DAY 8

Saturday Training Sessions
Saturday, Aug 31st 8:30am
Saturday Training Session
When
8:30am
Where
117 East Richardson Avenue
Summerville, SC 29483
---
DAY 9

Tuesday Training Session
Tuesday, Sep 3rd 6:30pm
Tuesday Training Session
When
6:30pm
Where
117 East Richardson Avenue
Summerville, SC 29483
---
DAY 10

Saturday Training Sessions
Saturday, Sep 7th 8:30am
Saturday Training Session
When
8:30am
Where
117 East Richardson Avenue
Summerville, SC 29483
---
DAY 11

Tuesday Training Session
Tuesday, Sep 10th 6:30pm
Tuesday Training Session
When
6:30pm
Where
117 East Richardson Avenue
Summerville, SC 29483
---
DAY 12

Saturday Training Sessions
Saturday, Sep 14th 8:30am
Saturday Training Session
When
8:30am
Where
117 East Richardson Avenue
Summerville, SC 29483
---
DAY 13

Tuesday Training Session
Tuesday, Sep 17th 6:30pm
Tuesday Training Session
When
6:30pm
Where
117 East Richardson Avenue
Summerville, SC 29483
---
DAY 14

Saturday Training Sessions
Saturday, Sep 21st 8:30am
Saturday Training Session
When
8:30am
Where
117 East Richardson Avenue
Summerville, SC 29483
---
DAY 15

Tuesday Training Session
Tuesday, Sep 24th 6:30pm
Tuesday Training Session
When
6:30pm
Where
117 East Richardson Avenue
Summerville, SC 29483
---
DAY 16

Saturday Training Sessions
Saturday, Sep 28th 8:30am
Saturday Training Session
When
8:30am
Where
117 East Richardson Avenue
Summerville, SC 29483
---
DAY 17

Tuesday Training Session
Tuesday, Oct 1st 6:30pm
Tuesday Training Session
When
6:30pm
Where
117 East Richardson Avenue
Summerville, SC 29483
---
DAY 18

Saturday Training Sessions
Saturday, Oct 5th 8:30am
Saturday Training Session
When
8:30am
Where
117 East Richardson Avenue
Summerville, SC 29483
---
DAY 19

Tuesday Training Session
Tuesday, Oct 8th 6:30pm
Tuesday Training Session
When
6:30pm
Where
117 East Richardson Avenue
Summerville, SC 29483
---
DAY 20

Saturday Training Sessions
Saturday, Oct 12th 8:30am
Saturday Training Session
When
8:30am
Where
117 East Richardson Avenue
Summerville, SC 29483