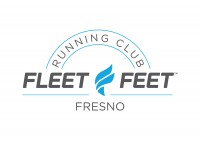 Store Information
9447 North Fort Washington Road Suite 106
Fresno, CA 93730
559-433-6750
fleetfeetfresno.com
Summer Bridge The Gap 2019
Summer 2019 Bridge the Gap
Bridge the Gap is a low-key 2-month season of fun running between the two 4-month spring (Cal Classic) and fall (2CM) seasons
This program is specifically designed to keep you in shape between those seasons. It is also a great way for beginners to try running longer distances. We have a variety of themed workouts at a variety of locations.
Training Group Times & Locations:
Kickoff: April 30th at 6PM at Fleet Feet.
Twice a week coach-led group workouts:
Tuesdays at 6PM (7PM later in the season) at Fleet Feet or Clovis West track

Saturdays at 7AM (6AM later in the season) at Fleet Feet or other locations

Structured Thursday evening runs at Fleet Feet, optional

Ice cream, Tri-tip, or watermelon runs

Out of town options: Bass Lake, Millerton, or Yokohl/Rocky Hill in Exeter
Dala Horse Trot 10K/2 miler

Big Run 5k, June 5

SCE Freedom Run, 4-miler, July 4
Suggested Activity Level Prior To Start Of Training:
Participants should have been doing some exercising recently, but the program encourages walk/run intervals for those who haven't been running a lot. Experienced runners will be challenged as there will be schedules for both advanced and beginner runners. The opportunity will be there for veteran runners to do some challenging hills and good speed work.
You are strongly encouraged to consult with your physician and have a physical in preparation for this rigorous training program.
Training Group Levels
1) Beginner – First time half-marathoners using Run/Walk method
2) Experienced– Faster paced and longer runs for more experienced runners.
3)Advanced-For those with summer, early fall half or full marathons
Program Benefits
Guaranteed Lowest Price for Freedom Run.
Written beginner, intermediate, and advanced daily training schedules developed by Fleet Feet Run Club Coordinator, John Volkman who has run over 150 marathons including one in every state and has coached marathoners for over 18 years.
Twice a week coach-led trainings
Experienced coaching at group workouts.
Exclusive discount shopping days
Regular informational email updates
Past team members: Join again or Refer a friend-$10 gift card
REGISTRATION for Fleet Feet Run Club:
$75 for 8 weeks. (Registration for training does not include race entry.)
There are no exchanges or transfers at any time
A maximum of 100 people will be allowed
Kickoff: April 30th 6PM at Fleet Feet Fresno
QUESTIONS?

Call: Coach John @ (559) 367-1304 or Fleet Feet Fresno @ (559) 433-6750
email: coachjohn@fleetfeetfresno.com
No event has been created for this group
Suggestion Box
Wish this page let you do something different? Did you have a problem?
Let us know how we can make this page better!
---