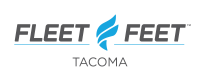 FFRC Spring Distance FULL Marathon 2019 - TAC
Registration Deadline passed.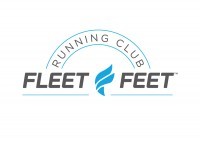 Spring Distance Training is a 14-week run/walk program to train runners of all ability levels to successfully complete the Tacoma City Marathon & Half Marathon on May 5, 2019, You may have a different race in mind and we'd love to help you train for that as well. Whether it's your first or fifteenth long distance event, we promise you will learn new things, meet new people, and have fun along the way to meeting your goals! Training begins Wednesday, January 30, 2019.
WHEN: Weekly training runs will be on Wednesdays at 6pm and Saturdays at 8:00am.
WHERE: The group meets at Fleet Feet Tacoma, 3812 North 26th St.
FULL Marathon Program:
PROGRAM COST: $120 (plus sales tax) before 1/24, +$20.00 after (Travel & Race Entry not included)
PREREQUISITE TO JOIN: Be able to comfortably run 3 miles at a 15 min per mile pace or faster. Our first long run will begin around 3 miles. This pace requirement will help ensure you that you will be able to finish a half marathon before the close of most courses.
Spring Distance Training participants will receive:
•A 14-week training program and workout log via Training Peaks
•Coach/Mentored weekly training sessions
•Access to coaches/mentors via email during the week
•Specific in-store discounts throughout the program.
•Informational clinics on proper footwear, injury prevention, nutrition, running form, race tactics and more
•Dedicated support from your coach/mentor to answer individual questions
•The camaraderie of others with the same goal!
NEXT EVENT
FULL Marathon Saturday LSD Run
Saturday, February 23rd at 08:00 AM
Meet at Fleet Feet Tacoma to run at 8am


3812 North 26th Street
Tacoma, WA 98407




EVENT SCHEDULE
---
DAY 1

FULL Marathon Wednesday Run
Wednesday, Jan 30th 6:00pm
Meet at Fleet Feet Tacoma to run at 6pm
When
6:00pm
Where
3812 North 26th Street
Tacoma, WA 98407
---
DAY 2

FULL Marathon Saturday LSD Run
Saturday, Feb 2nd 8:00am
Meet at Fleet Feet Tacoma to run at 8am
When
8:00am
Where
3812 North 26th Street
Tacoma, WA 98407
---
DAY 3

FULL Marathon Wednesday Run
Wednesday, Feb 6th 6:00pm
Meet at Fleet Feet Tacoma to run at 6pm
When
6:00pm
Where
3812 North 26th Street
Tacoma, WA 98407
---
DAY 4

FULL Marathon Saturday LSD Run
Saturday, Feb 9th 8:00am
Meet at Fleet Feet Tacoma to run at 8am
When
8:00am
Where
3812 North 26th Street
Tacoma, WA 98407
---
DAY 5

FULL Marathon Wednesday Run
Wednesday, Feb 13th 6:00pm
Meet at Fleet Feet Tacoma to run at 6pm
When
6:00pm
Where
3812 North 26th Street
Tacoma, WA 98407
---
DAY 6

FULL Marathon Saturday LSD Run
Saturday, Feb 16th 8:00am
Meet at Fleet Feet Tacoma to run at 8am
When
8:00am
Where
3812 North 26th Street
Tacoma, WA 98407
---
DAY 7

FULL Marathon Wednesday Run
Wednesday, Feb 20th 6:00pm
Meet at Fleet Feet Tacoma to run at 6pm
When
6:00pm
Where
3812 North 26th Street
Tacoma, WA 98407
---
DAY 8

FULL Marathon Saturday LSD Run
Saturday, Feb 23rd 8:00am
Meet at Fleet Feet Tacoma to run at 8am
When
8:00am
Where
3812 North 26th Street
Tacoma, WA 98407
---
DAY 9

FULL Marathon Wednesday Run
Wednesday, Feb 27th 6:00pm
Meet at Fleet Feet Tacoma to run at 6pm
When
6:00pm
Where
3812 North 26th Street
Tacoma, WA 98407
---
DAY 10

FULL Marathon Saturday LSD Run
Saturday, Mar 2nd 8:00am
Meet at Fleet Feet Tacoma to run at 8am
When
8:00am
Where
3812 North 26th Street
Tacoma, WA 98407
---
DAY 11

FULL Marathon Wednesday Run
Wednesday, Mar 6th 6:00pm
Meet at Fleet Feet Tacoma to run at 6pm
When
6:00pm
Where
3812 North 26th Street
Tacoma, WA 98407
---
DAY 12

FULL Marathon Saturday LSD Run
Saturday, Mar 9th 8:00am
Meet at Fleet Feet Tacoma to run at 8am
When
8:00am
Where
3812 North 26th Street
Tacoma, WA 98407
---
DAY 13

FULL Marathon Wednesday Run
Wednesday, Mar 13th 6:00pm
Meet at Fleet Feet Tacoma to run at 6pm
When
6:00pm
Where
3812 North 26th Street
Tacoma, WA 98407
---
DAY 14

FULL Marathon Saturday LSD Run
Saturday, Mar 16th 8:00am
Meet at Fleet Feet Tacoma to run at 8am
When
8:00am
Where
3812 North 26th Street
Tacoma, WA 98407
---
DAY 15

FULL Marathon Wednesday Run
Wednesday, Mar 20th 6:00pm
Meet at Fleet Feet Tacoma to run at 6pm
When
6:00pm
Where
3812 North 26th Street
Tacoma, WA 98407
---
DAY 16

FULL Marathon Saturday LSD Run
Saturday, Mar 23rd 8:00am
Meet at Fleet Feet Tacoma to run at 8am
When
8:00am
Where
3812 North 26th Street
Tacoma, WA 98407
---
DAY 17

FULL Marathon Wednesday Run
Wednesday, Mar 27th 6:00pm
Meet at Fleet Feet Tacoma to run at 6pm
When
6:00pm
Where
3812 North 26th Street
Tacoma, WA 98407
---
DAY 18

FULL Marathon Saturday LSD Run
Saturday, Mar 30th 8:00am
Meet at Fleet Feet Tacoma to run at 8am
When
8:00am
Where
3812 North 26th Street
Tacoma, WA 98407
---
DAY 19

FULL Marathon Wednesday Run
Wednesday, Apr 3rd 6:00pm
Meet at Fleet Feet Tacoma to run at 6pm
When
6:00pm
Where
3812 North 26th Street
Tacoma, WA 98407
---
DAY 20

FULL Marathon Saturday LSD Run
Saturday, Apr 6th 8:00am
Meet at Fleet Feet Tacoma to run at 8am
When
8:00am
Where
3812 North 26th Street
Tacoma, WA 98407
---
DAY 21

FULL Marathon Wednesday Run
Wednesday, Apr 10th 6:00pm
Meet at Fleet Feet Tacoma to run at 6pm
When
6:00pm
Where
3812 North 26th Street
Tacoma, WA 98407
---
DAY 22

FULL Marathon Saturday LSD Run
Saturday, Apr 13th 8:00am
Meet at Fleet Feet Tacoma to run at 8am
When
8:00am
Where
3812 North 26th Street
Tacoma, WA 98407
---
DAY 23

FULL Marathon Wednesday Run
Wednesday, Apr 17th 6:00pm
Meet at Fleet Feet Tacoma to run at 6pm
When
6:00pm
Where
3812 North 26th Street
Tacoma, WA 98407
---
DAY 24

FULL Marathon Saturday LSD Run
Saturday, Apr 20th 8:00am
Meet at Fleet Feet Tacoma to run at 8am
When
8:00am
Where
3812 North 26th Street
Tacoma, WA 98407
---
DAY 25

FULL Marathon Wednesday Run
Wednesday, Apr 24th 6:00pm
Meet at Fleet Feet Tacoma to run at 6pm
When
6:00pm
Where
3812 North 26th Street
Tacoma, WA 98407
---
DAY 26

FULL Marathon Saturday LSD Run
Saturday, Apr 27th 8:00am
Meet at Fleet Feet Tacoma to run at 8am
When
8:00am
Where
3812 North 26th Street
Tacoma, WA 98407
---
DAY 27

FULL Marathon Wednesday Run
Wednesday, May 1st 6:00pm
Meet at Fleet Feet Tacoma to run at 6pm
When
6:00pm
Where
3812 North 26th Street
Tacoma, WA 98407