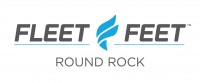 Store Information
3750 Gattis School Rd. Suite 500
Round Rock, TX 78664
512-218-8786
Website
Winter Fleet Feet Run Club-Fast 5K
Registration Deadline passed.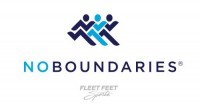 Fast 5K: Designed for 5K runners. Our Fast program will challenge participants to reach faster 5K times. Speed and hill work will be added to the traditional 5K schedule to give participants the next step in training.
Included in fee: FFRC shirt and completion badge
How to earn the Fleet Feet Running Club Badge
1.) Attend 75% of the Training workouts
The informational meeting will be held on Thursday, January 17th @ 6:45 PM
Training will start Tuesday, January 22nd @ 6:30 PM
Training will be held every Tuesday night at 6:30 PM and Saturday mornings at 7:00 AM.
Graduation Race: TBA
*Fee does not include goal race entry fee*
NEXT EVENT
Winter Fleet Feet Run Club-Fast 5K
Saturday, March 23rd at 07:00 AM
Saturday runs


3750 Gattis School Rd.
Round Rock, TX 78664




EVENT SCHEDULE
---
DAY 1

Winter Fleet Feet Run Club-Fast 5K
Tuesday, Jan 22nd 6:30pm
Tuesday runs
When
6:30pm
Where
3750 Gattis School Rd.
Suite 500
Round Rock, TX 78664
---
DAY 2

Winter Fleet Feet Run Club-Fast 5K
Saturday, Jan 26th 7:00am
Saturday runs
When
7:00am
Where
3750 Gattis School Rd.
Suite 500
Round Rock, TX 78664
---
DAY 3

Winter Fleet Feet Run Club-Fast 5K
Tuesday, Jan 29th 6:30pm
Tuesday runs
When
6:30pm
Where
3750 Gattis School Rd.
Suite 500
Round Rock, TX 78664
---
DAY 4

Winter Fleet Feet Run Club-Fast 5K
Saturday, Feb 2nd 7:00am
Saturday runs
When
7:00am
Where
3750 Gattis School Rd.
Suite 500
Round Rock, TX 78664
---
DAY 5

Winter Fleet Feet Run Club-Fast 5K
Tuesday, Feb 5th 6:30pm
Tuesday runs
When
6:30pm
Where
3750 Gattis School Rd.
Suite 500
Round Rock, TX 78664
---
DAY 6

Winter Fleet Feet Run Club-Fast 5K
Saturday, Feb 9th 7:00am
Saturday runs
When
7:00am
Where
3750 Gattis School Rd.
Suite 500
Round Rock, TX 78664
---
DAY 7

Winter Fleet Feet Run Club-Fast 5K
Tuesday, Feb 12th 6:30pm
Tuesday runs
When
6:30pm
Where
3750 Gattis School Rd.
Suite 500
Round Rock, TX 78664
---
DAY 8

Winter Fleet Feet Run Club-Fast 5K
Saturday, Feb 16th 7:00am
Saturday runs
When
7:00am
Where
3750 Gattis School Rd.
Suite 500
Round Rock, TX 78664
---
DAY 9

Winter Fleet Feet Run Club-Fast 5K
Tuesday, Feb 19th 6:30pm
Tuesday runs
When
6:30pm
Where
3750 Gattis School Rd.
Suite 500
Round Rock, TX 78664
---
DAY 10

Winter Fleet Feet Run Club-Fast 5K
Saturday, Feb 23rd 7:00am
Saturday runs
When
7:00am
Where
3750 Gattis School Rd.
Suite 500
Round Rock, TX 78664
---
DAY 11

Winter Fleet Feet Run Club-Fast 5K
Tuesday, Feb 26th 6:30pm
Tuesday runs
When
6:30pm
Where
3750 Gattis School Rd.
Suite 500
Round Rock, TX 78664
---
DAY 12

Winter Fleet Feet Run Club-Fast 5K
Saturday, Mar 2nd 7:00am
Saturday runs
When
7:00am
Where
3750 Gattis School Rd.
Suite 500
Round Rock, TX 78664
---
DAY 13

Winter Fleet Feet Run Club-Fast 5K
Tuesday, Mar 5th 6:30pm
Tuesday runs
When
6:30pm
Where
3750 Gattis School Rd.
Suite 500
Round Rock, TX 78664
---
DAY 14

Winter Fleet Feet Run Club-Fast 5K
Saturday, Mar 9th 7:00am
Saturday runs
When
7:00am
Where
3750 Gattis School Rd.
Suite 500
Round Rock, TX 78664
---
DAY 15

Winter Fleet Feet Run Club-Fast 5K
Tuesday, Mar 12th 6:30pm
Tuesday runs
When
6:30pm
Where
3750 Gattis School Rd.
Suite 500
Round Rock, TX 78664
---
DAY 16

Winter Fleet Feet Run Club-Fast 5K
Saturday, Mar 16th 7:00am
Saturday runs
When
7:00am
Where
3750 Gattis School Rd.
Suite 500
Round Rock, TX 78664
---
DAY 17

Winter Fleet Feet Run Club-Fast 5K
Tuesday, Mar 19th 6:30pm
Tuesday runs
When
6:30pm
Where
3750 Gattis School Rd.
Suite 500
Round Rock, TX 78664
---
DAY 18

Winter Fleet Feet Run Club-Fast 5K
Saturday, Mar 23rd 7:00am
Saturday runs
When
7:00am
Where
3750 Gattis School Rd.
Suite 500
Round Rock, TX 78664
---
DAY 19

Winter Fleet Feet Run Club-Fast 5K
Tuesday, Mar 26th 6:30pm
Tuesday runs
When
6:30pm
Where
3750 Gattis School Rd.
Suite 500
Round Rock, TX 78664
---
DAY 20

Winter Fleet Feet Run Club-Fast 5K
Saturday, Mar 30th 7:00am
Saturday runs
When
7:00am
Where
3750 Gattis School Rd.
Suite 500
Round Rock, TX 78664