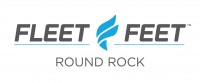 Store Information
3750 Gattis School Rd. Suite 500
Round Rock, TX 78664
512-218-8786
Website
Winter Fleet Feet Run Club- Walk Fit
Registration Deadline passed.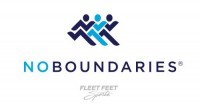 WalkFIT Beginner - WalkFIT Beginner is perfect for those who have no desire to run, but still want to be active and healthy. A supportive and trained coach will help participants adopt a regular walking routine and assist them in meeting new fitness partners along the way. Participants will be encouraged and prepared to walk a 5K at the end of the training program
Included in fee: FFRC shirt and completion badge
How to earn the Fleet Feet Walk Fit Badge
1.) Attend 75% of the Training workouts
The informational meeting will be held on Thursday, January 17th @ 6:45 PM
Training will start Tuesday, January 22nd @ 6:30 PM
Training will be held every Tuesday night at 6:30 PM and Saturday mornings at 7:00 AM.
Graduation Race: TBA
*Fee does not include goal race entry fee*
NEXT EVENT
Winter Fleet Feet Run Club- Walk Fit
Saturday, March 23rd at 07:00 AM
Saturday runs


3750 Gattis School Rd.
Round Rock, TX 78664




EVENT SCHEDULE
---
DAY 1

Winter Fleet Feet Run Club- Walk Fit
Tuesday, Jan 22nd 6:30pm
Tuesday runs
When
6:30pm
Where
3750 Gattis School Rd.
Suite 500
Round Rock, TX 78664
---
DAY 2

Winter Fleet Feet Run Club- Walk Fit
Saturday, Jan 26th 7:00am
Saturday runs
When
7:00am
Where
3750 Gattis School Rd.
Suite 500
Round Rock, TX 78664
---
DAY 3

Winter Fleet Feet Run Club- Walk Fit
Tuesday, Jan 29th 6:30pm
Tuesday runs
When
6:30pm
Where
3750 Gattis School Rd.
Suite 500
Round Rock, TX 78664
---
DAY 4

Winter Fleet Feet Run Club- Walk Fit
Saturday, Feb 2nd 7:00am
Saturday runs
When
7:00am
Where
3750 Gattis School Rd.
Suite 500
Round Rock, TX 78664
---
DAY 5

Winter Fleet Feet Run Club- Walk Fit
Tuesday, Feb 5th 6:30pm
Tuesday runs
When
6:30pm
Where
3750 Gattis School Rd.
Suite 500
Round Rock, TX 78664
---
DAY 6

Winter Fleet Feet Run Club- Walk Fit
Saturday, Feb 9th 7:00am
Saturday runs
When
7:00am
Where
3750 Gattis School Rd.
Suite 500
Round Rock, TX 78664
---
DAY 7

Winter Fleet Feet Run Club- Walk Fit
Tuesday, Feb 12th 6:30pm
Tuesday runs
When
6:30pm
Where
3750 Gattis School Rd.
Suite 500
Round Rock, TX 78664
---
DAY 8

Winter Fleet Feet Run Club- Walk Fit
Saturday, Feb 16th 7:00am
Saturday runs
When
7:00am
Where
3750 Gattis School Rd.
Suite 500
Round Rock, TX 78664
---
DAY 9

Winter Fleet Feet Run Club- Walk Fit
Tuesday, Feb 19th 6:30pm
Tuesday runs
When
6:30pm
Where
3750 Gattis School Rd.
Suite 500
Round Rock, TX 78664
---
DAY 10

Winter Fleet Feet Run Club- Walk Fit
Saturday, Feb 23rd 7:00am
Saturday runs
When
7:00am
Where
3750 Gattis School Rd.
Suite 500
Round Rock, TX 78664
---
DAY 11

Winter Fleet Feet Run Club- Walk Fit
Tuesday, Feb 26th 6:30pm
Tuesday runs
When
6:30pm
Where
3750 Gattis School Rd.
Suite 500
Round Rock, TX 78664
---
DAY 12

Winter Fleet Feet Run Club- Walk Fit
Saturday, Mar 2nd 7:00am
Saturday runs
When
7:00am
Where
3750 Gattis School Rd.
Suite 500
Round Rock, TX 78664
---
DAY 13

Winter Fleet Feet Run Club- Walk Fit
Tuesday, Mar 5th 6:30pm
Tuesday runs
When
6:30pm
Where
3750 Gattis School Rd.
Suite 500
Round Rock, TX 78664
---
DAY 14

Winter Fleet Feet Run Club- Walk Fit
Saturday, Mar 9th 7:00am
Saturday runs
When
7:00am
Where
3750 Gattis School Rd.
Suite 500
Round Rock, TX 78664
---
DAY 15

Winter Fleet Feet Run Club- Walk Fit
Tuesday, Mar 12th 6:30pm
Tuesday runs
When
6:30pm
Where
3750 Gattis School Rd.
Suite 500
Round Rock, TX 78664
---
DAY 16

Winter Fleet Feet Run Club- Walk Fit
Saturday, Mar 16th 7:00am
Saturday runs
When
7:00am
Where
3750 Gattis School Rd.
Suite 500
Round Rock, TX 78664
---
DAY 17

Winter Fleet Feet Run Club- Walk Fit
Tuesday, Mar 19th 6:30pm
Tuesday runs
When
6:30pm
Where
3750 Gattis School Rd.
Suite 500
Round Rock, TX 78664
---
DAY 18

Winter Fleet Feet Run Club- Walk Fit
Saturday, Mar 23rd 7:00am
Saturday runs
When
7:00am
Where
3750 Gattis School Rd.
Suite 500
Round Rock, TX 78664
---
DAY 19

Winter Fleet Feet Run Club- Walk Fit
Tuesday, Mar 26th 6:30pm
Tuesday runs
When
6:30pm
Where
3750 Gattis School Rd.
Suite 500
Round Rock, TX 78664
---
DAY 20

Winter Fleet Feet Run Club- Walk Fit
Saturday, Mar 30th 7:00am
Saturday runs
When
7:00am
Where
3750 Gattis School Rd.
Suite 500
Round Rock, TX 78664
---
DAY 21

Winter Fleet Feet Run Club- Walk Fit
Tuesday, Apr 2nd 6:30pm
Tuesday runs
When
6:30pm
Where
3750 Gattis School Rd.
Suite 500
Round Rock, TX 78664