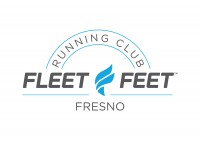 Store Information
9447 North Fort Washington Road Suite 106
Fresno, CA 93730
559-433-6750
fleetfeetfresno.com
Spring Full Marathon 2019
This is not an active group.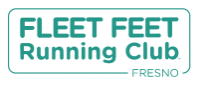 Marathon Training Program: Spring 2019
So, is 2019 the year for you to run that marathon PR, get that Boston Qualifying time, or train to run Boston? Or is 2019 the year that you finally run that first marathon?
Did you answer "yes!" to any of these questions?
If so, then make that New Year's resolution come true by joining the Fleet Feet Spring 2018 Marathon Training Program.
Our program will offer a 15+ week session that is designed to prepare you for any spring marathon!
Suggested Activity Level Prior To Start of Training:
Participants should have been running for at least a year and completed at least one half-marathon. They should currently be able to run or run/walk a minimum of 30 minutes (2-3 miles) three times a week.
You are strongly encouraged to consult with your physician and have a physical in preparation for this rigorous training program.
Race Registration Information
Pick your own spring marathon! We have a training plan for your race.
Some popular spring marathons:
DateRaceWeeks from Jan 20:
March 3Napa 6
March 24LA 9
April 15 Boston13
April 28 Big Sur15
April 28SLO15
May 26Mtns 2Beach19
June 2SD RocknRoll20
Marathon runners doing a March race should already be training. However, you are encouraged to join the program to have coaches to guide your training and teammates with whom to share your long runs and speed workouts. You can continue to train with the team after your event and until the conclusion of the season.
First day of training: Tuesday, January 15, 2019 at Fleet Feet Sports at 7PM
Training Group Times & Locations
Twice a week coach-led group workouts:
Tuesdays at 6PM at Fleet Feet or Clovis West track
Saturdays at 7AM at Fleet Feet or other locations
Variety of running locations include Woodward Park, Clovis Trails, Millerton area hills, and some optional races
Structured and open-to-all Thursday runs at Fleet Feet
Training Group Levels
1)   Beginner – First time marathoners using Run/Walk method
2)   Intermediate – Faster paced/goal-oriented workouts for more experienced runners.
3)   Advanced – Higher mileage and more intense speed work.
Program Benefits
Guaranteed Lowest Price for Cal Classic Half, Relay, and 5K April 7, 2019. DO NOT register for the Cal Classic at this time. You will receive information after the start of the season that will give you the lowest available registration rate.
Written beginner, intermediate, and advanced daily training schedules developed by Fleet Feet Training Team Coordinator, John Volkman who has run over 156 marathons including one in every state and has coached distance runners for over 20 years.
Twice a week coach-led trainings
A team of experienced coaches to assist all levels of runners
Past team members: Join again or refer a friend and receive $10 gift card from Fleet Feet. To receive the card, just ask Coach John for it at one of the first trainings.
Exclusive discount shopping days
Regular informational email updates
Educational seminars and coaching on: running technique and strategy, running shoes and gear, nutrition and hydration, stretching, injury treatment/prevention, massage
Registration Details
$195 for 15-week session January 15, 2019-April 28, 2019
Registration does not include marathon entry. You are encouraged to enter your chosen marathon early to get the best price.
See: http://www.marathonguide.com/races/races.cfm for complete marathon listings
There are no exchanges or transfers at any time.
A maximum of 60 people will be allowed.
You will want to plan to attend Kick-off, as this is where all specific training information will be explained out including training locations and times, clinic dates, and running rules of the road.
To register for the training group click here...
QUESTIONS?
Call: Coach John @ (559) 367-1304 or Fleet Feet Fresno @ (559) 433-6750
email: coachjohn@fleetfeetfresno.com
No event has been created for this group
Suggestion Box
Wish this page let you do something different? Did you have a problem?
Let us know how we can make this page better!
---