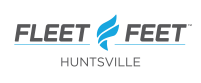 Store Information
2722 Carl T. Jones Dr.
Huntsville, AL 35802
256-650-7063
Website
Need for Speed
This is not an active group.
Do you feel the need for speed??
Beginning October 1, we will meet every Monday at 6 pm to focus on speed, strength, and form with Coach Tyrone Harris. This 4 week small group speed program through Fleet Feet will incorporate sprints, speed intervals, fartlek workouts, as well as hill intervals. Instruction will be provided on proper form, pacing, and recovery. Participants will learn the basic to advanced levels of speed training (aerobic vs. anaerobic fitness and training) in a small group setting thereby getting specific instruction on an individual level.
Goal Race: The Halloween 5k
October 27, 2018
Training times and location:
Mondays at 6 pm from Transcend Health & Fitness Studio
110 Washington St.
Huntsville, AL 35801
Training Start Date: Monday, October 1
Limited to 15 participants
Price: $40
This training will be most useful for runners who have previously completed a 5k or longer distance.
Tyrone Harris is an Exercise Physiologist. He has been working as a fitness professional since 2001. He specializes in aerobic and functional fitness.
He attended Auburn University and graduated with a BS in Exercise Science (2001). He is certified through the American College of Sports Medicine (ACSM) as a Certified Exercise Physiologist. He is also CPR certified through the American Red Cross.
Tyrone has been active in the running community for over 20 years, having ran locally at Austin High School and then at Auburn University (cross country and track and field). He has also previously been a member of the Fleet Feet Racing Team. He has volunteered with various local cross country and youth running programs.
Tyrone is currently an exercise physiologist at Transcend Health & Fitness Studio in downtown Huntsville, AL.
No event has been created for this group
Suggestion Box
Wish this page let you do something different? Did you have a problem?
Let us know how we can make this page better!
---