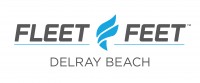 Store Information
1705 South Federal Highway
Delray Beach, FL 33483
561-501-6926
fleetfeetdelray.com
FINISH/FAST 13.1 Training Program
This is not an active group.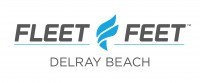 The Half Marathon Training Program is a 12-14 week program designed to prepare runners for their first ever endurance event or to help seasoned runners meet a new performance goal. The program includes a training plan designed by experienced coaches, group runs twice weekly, a technical t-shirt, special classes (informational and fitness) and prizes throughout the session. You don't have to do a double digit mile training run alone-Fleet Feet is here for you!
Program Benefits:
Weekly coached group-training sessions (Tuesday and Saturday)
Running schedules developed by coaches and personalized training intensities based on speed work times
Weekly informational e-mail updates
Exclusive VIP weeks at Fleet Feet and other exclusive discount programs
Informational classes on proper form, fueling, pacing, stretching and more!
Experienced coaching at all group workouts
Water and electrolyte and energy supplement samples provided for workouts
Training Program Details
-Registration opens: August 9th, 2018
-Meet your coaches by visiting at one of our informational sessions!
-Informational Session: Thursday August 23rd and Tuesday August 28th at 6:00pm
-Kick off date: Saturday September 4th, 2018
-Training location and times: Fleet Feet Delray Beach, and surrounding areas.
-Price: $95
-Training program size: 100 participants
Goal Race options: Palm Beaches Half Marathon November 30, 2018
Islamorada Half Marathon: December 9, 2018
Jacksonville Half Marathon: December 15, 2018
*Registration fee does not include any entry fee into any goal races.
*If these races do not work with your schedule, we will help you find one that does.
Required activity prior to the Fleet Feet half marathon training group: We want you to be successful with your half marathon training and be able to beat the 6 hour half marathon cut off time. The following are prerequisites for the half marathon training program: Run/walk under a 15 minute per mile pace and/or run/walk at least 3 miles at one time. Participants must be at least 14 years of age to register. By the end of October, participants should be able to comfortably run 15+ miles a week and a 5 mile long run. Need to be injury free and cleared by your doctor.
NO REFUNDS: There are no exchanges or transfers at any time.
No event has been created for this group
Suggestion Box
Wish this page let you do something different? Did you have a problem?
Let us know how we can make this page better!
---