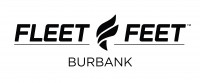 Nathan Nomad Demo Night
Registration Deadline passed.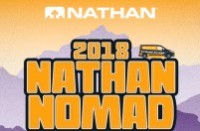 The first-ever Nathan Nomad Tour is coming to the store on Thursday, April 5 @ 6:30 PM.
Only 40 spots are available for this FREE demo night. Register ASAP!
----------
ABOUT THE EVENT
Learn from the experts, and find the perfect hydration pack. The NathanMobile is bringing every size and style of Nathan hydration pack, so you can DEMO anything during a quick route from the store! Seriously. The night also includes:
Free fit session
Hydration advice
Gear recommendations
Trail running + safety tips
Discovering the right hydration pack for trail or road running is like finding your soulmate—you'll know it the moment it happens. And your running life will forever change.
----------
WHY HYDRATION PACKS?
Whether you're exploring neighborhood trails, planning a multi-day excursion, or training for a long-distance race, hydration packs allow you to have your best run.
Benefits of a hydration vest:
HYDRATION: Run stronger by hydrating throughout your run.
NUTRITION: Front and side pockets provide quick, easy access to fuel.
SAFETY: Bring more than just the essentials: layers, sunscreen, first-aid, and more...
FIT + FUNCTION: A well-fitted pack provides a secure, comfy fit, even over the long haul.
No event has been created for this group
Suggestion Box
Wish this page let you do something different? Did you have a problem?
Let us know how we can make this page better!
---