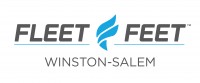 Store Information
278 Harvey St.
Winston-salem, NC 27103
336-722-8477
Website
2018 Fall Marathon
This is not an active group.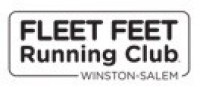 2018 Marathon training program is build to target runners who are looking to work towards finishing their first Marathon or improve upon a prior Marathon finish time. This group is also great for someone looking to train for a Marathon while having a group to train with. We have an exceptional coaching staff to lead you in your training. The training will focus on speed work and an increasing your overall volume in your running. Runners also need to be able to comfortably run a long run of at least 11 miles once per week at the time of program entry and have a goal of completing a marathon in 5 hours or less.
The graduation race for this training program is the Charlotte Marathon on November 3rd, but this training would be appropriate for anyone planning to run a Marathon on a date that is between the window of October 27 - November 11.
Informational Session: Saturday, July 28th between 10:00am-3:00pm at Fleet Feet Sports
Kick Off Meeting: Saturday, August 11th at 9:00am at Fleet Feet Sports
Coached Workouts: Tuesdays at 6pm and Saturdays at 7am starting August 14th*- Saturday workout start times may be adjusted based on temperature and distance
Race Date: Charlotte Marathon on Saturday, November 3rd will be the goal race, but this training is appropriate for someone training for a marathon in the window between October 27- November 11.
Cost: $150 (does not include race registration)
Program Details:
Tuesday nights you will be challenged with volume and a combination of hill work, form drills and speed workouts. Designed to help you run faster and more efficiently, you will be amazed with your improved overall fitness from these challenging and fun sessions.
Saturday mornings we will go the distance. We will run long runs at an easy effort to build up your strength and stamina in preparation for race day.
Pacing: This group will use pacing groups to help make your training enjoyable while helping you reach your goal of finishing the Marathon. Your registration information sheet and our first practice will allow us to appropriately determine what your training pace and volume should be. Your schedule will be tailored for your running pace and your incoming running volume that you will use throughout the program to help reach the next level in distance and speed.
Questions? Contact Fleet Feet Sports Run Coach at coach@fleetfeetws.com
No event has been created for this group
Suggestion Box
Wish this page let you do something different? Did you have a problem?
Let us know how we can make this page better!
---