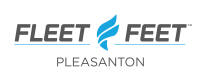 Store Information
234-A Main Street
Pleasanton, CA 94566
925-426-5576
Website
Fleet Feet Sports Pleasanton Spring 2018 5K/10K Bundle
This is not an active group.

Couch to 5K/10K Bundle!
This program is a bundle of our Spring Couch to 5K and 10K programs. During both sessions, we utilize the run/walk method of training and very gently increases the distance and run time each week. This is a supportive, non-competitive class for anyone that can already power walk 1 mile. Great program for anyone looking for a group to run with, someone who wants to start running, Join the fun and see what you can accomplish!
Couch to 5K Spring 18 Program Dates: January 15th - March 18th
Workout Times: Group workouts are Saturdays at 8am at Fleet Feet for a coached run.
First week of training: Monday, January 15th
First group workout: Saturday, January 20th
Goal Race: Shamrock Run on March 18th in Dublin. Please plan to participate! It's your graduation day!
Program benefits:
9 weeks of training
Expert coaching
Mentors to encourage you
Cool tech training tee
Education on running form, shoes, sports bras, injury prevention and more
Email support from your coach
A complete 9 week training program
Water or Nuun electrolyte drink at each run
Encouragement, support, and FUN!
Recommended Activity Level: You must be able to power walk at least one mile, three times per week. You cannot be injured.
10K Training Program
Program Dates: Early April to Early June. Exact dates TBD.
Information Meeting: TBD
Goal Race: Hook and Ladder in Livermore. Early June.
Group Workouts: 1-2 days/week. We will have our long runs on Saturday mornings at 8am.
Tuesdays at 6:30pm - Track workout at Pleasanton Middle School for speed intervals
Saturdays at 8am - Long run, beginning at Fleet Feet Sports (this is the key workout)
Program Benefits:
A 8 week written training plan
1-2 weekly workouts
Private Facebook group
Cool technical training shirt
Water or Nuun electrolyte replacement at Saturday workouts
Email support from your coach
Encouragement, support, and FUN!

Program Requirements: You need to be comfortable running or run/walking 3 miles at a 13 minute pace or faster. You should be running 3 times per week, with a total of 6 miles or more, and must not be injured. The first Saturday group workout will be 3 miles! We know if you are comfortable at this distance at the start, you'll have more fun, be less likely to get injured and be successful!
Registration Information for the 5K/10K Bundle:
Limited to 50 participants.
No refunds.
Registration fee does not include race entry fee.
There is no wait list
No event has been created for this group
Suggestion Box
Wish this page let you do something different? Did you have a problem?
Let us know how we can make this page better!
---