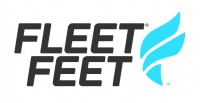 Store Information
680 Bliss Road
Longmeadow, MA 01106
413-384-2058
Website
CrossFit 4 Runners
This group has reached the maximum size.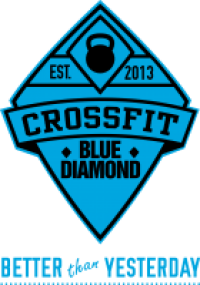 Looking to improve your running, get stronger, and decrease your chances of running injury? Then CrossFit for Runners is perfect for you! No matter your "running level", EVERY RUNNER can benefit from getting stronger and more balanced. We are so excited to announce this partnership with CrossFit Blue Diamond! Cross training should be an important part of your weekly fitness program because it strengthens your core as well as improves your balance and mobility, which ultimately can lead to running faster, further and more comfortably.
One of the most effective ways to cross train is via CrossFit, but stepping into a "box" can be intimidating...except when the box is full of your fellow Fleet Feet Sports Running Peeps! CrossFit Blue Diamond is a place where everyone is welcome! Their workouts are completely scalable for any fitness level so there is no need to be intimidated. They will incorporate mobility work, body weight movements, core work, and light weightlifting to help you become an even better runner. Their experienced coaches will make sure you are using correct form for all movements as they guide you through a fun hour long class.
This special 10-week program is limited to 20 participants and will take place at CrossFit Blue Diamond on Denslow Road in East Longmeadow. Classes will taught by the owner of CrossFit Blue Diamond (Jennifer Rossi) and her awesome coaches. You will find their enthusiasm motivating and their coaching educational! Each class is an hour long and will include a warm up, mobility work, weightlifting (where you will learn proper form and technique), and a 5-20 minute long "Metcon". Metcon is short for "metabolic conditioning" and sometimes the 5 minute workouts are the hardest! Every week will be something different! No previous CrossFit experience is necessary. If you can't perform an exercise due to an injury or lack of mobility, the coaches will help you modify the workout so you can sweat along side everyone else!
And speaking of sweat, you will sweat (aka sparkle). Maybe a lot. But you will also find yourself laughing, having fun, and feeling completely exhilarated. Chances are very good, too, that you will also see improvements in your running, which may very well lead to that elusive PR you've been chasing!
No event has been created for this group
Suggestion Box
Wish this page let you do something different? Did you have a problem?
Let us know how we can make this page better!
---