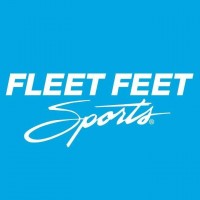 Store Information
5600 Patterson Ave
Richmond, VA 23226
804-282-6600
Website
No Boundaries 2.0: Spring 2017
This is not an active group.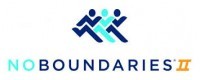 Are you looking to take the next step in your training? Maybe you're looking to improve your next 5K time or wanting to increase your mileage beyond a 5K distance. If you're interested in any of the above, join our NO BOUNDARIES™ II training program sponsored by Brooks Running!
This program is designed for graduates of our NO BOUNDARIES™ program, and for those who are able to complete 1.5 to 2 miles at a steady pace with limited walk breaks.
This 10-week training program is designed to improve your 5K time or to get you beyond a 3 mile+ distance. At the end of the program, you will be ready for our goal race - Anthem Corporate Run presented by Sports Backers on June 8th! Our training incorporates different techniques and tools in order to further enjoy running and to improve your performance. The workouts will last about an hour to an hour and a half as we increase mileage throughout the season. In addition to the workouts, we will provide educational clinics covering fitness/physical therapy/nutrition from Richmond's top wellness providers including Seal Team Physical Training, Bon Secours Sports Medicine and Physical Therapy, and VA Dept. of Health. Additionally, you will receive expert coaching/mentoring to help inspire and motivate you on this training journey!
When We Meet:
You will have an opportunity to train up to 2 days a week with the group and will receive a week by week training plan to follow during the days we do not meet as a group. We'll have a Wednesday night workout at our Westhampton location and a speed workout on Saturday morning that alternates between the Westhampton and Short Pump stores. Our Wednesday meetings start at 6:00 pm and are held at the Westhampton store. The Saturday morning runs start at 8:00 am and will be held at the Westhampton or Short Pump store on a rotating basis.
What to expect at Wednesday Long Runs:
We use the long run to build up our endurance so that we can finish our races healthy and happy! Overall, these long runs should be at a very EASY pace. We don't want to race through the long runs as it increases the likelihood of injury. You can expect your Mentors to lead the way and help set the pace. These long runs are fully supported with a Key Drop at the store, Water and Nuun (electrolyte drink), turn-by-turn directions, and access to your Coaches for questions, advice, jokes, etc.
What to expect at Saturday Speed Workouts:
The focus of the Saturday workout is to work on our speed and power when running. Whether you're looking to finish your 3 mile+ distance race or you fastest 5K- building a speed workout into your training is important. You work different muscle groups (fast twitch vs. slow twitch muscles), build endurance in your legs and lungs, and it helps keep our workouts from getting stale. We'll cover a variety of workouts such as Speed Repeats, Hill Repeats, Fartleks (Swedish for 'speed play'), tempo runs, etc. We focus on pace and effort during these workouts.
Pace Groups:
We group everyone based on a timed mile at the beginning of the season (don't worry it's not your gym class mile from middle school) and use that to help match you with similarly paced people. Your coaches will help give you suggested training paces once in your group!
For participants under 18, please contact the Training Program Coordinator, Lesley (lesley@fleetfeetrichmond.com) before registering.
No event has been created for this group
Suggestion Box
Wish this page let you do something different? Did you have a problem?
Let us know how we can make this page better!
---