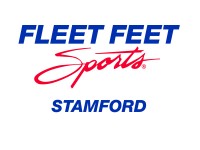 Store Information
168 Bedford St.
Stamford, CT 06901
203-316-8700
Website
No Boundaries 5K II Training Program - Spring 2017

For the seasoned 5K runner looking to improve their pace, form, and reach a personal best, No Boundaries II is the perfect place to train!
Here are the details:
Goal Race: The Hope in Motion 5K and 10K on Sunday, June 4th
Sponsor: New Balance
Informational Sessions: #1: Tuesday, February 21st @ 6:30 p.m. #2 Saturday, February 25th @ 8:00 a.m. #3 Tuesday, February 28th @6:30 p.m
Coached Training Runs: Tuesdays @ 6:30 p.m. and Saturdays @ 8:00 a.m.
START DATE: Saturday, MARCH 4th @ 8:00 am.
Where: the group will meet at Fleet Feet Sports Stamford, 168 Bedford Street, Stamford, CT.
NEXT EVENT
Saturday Morning Long Run
Saturday, April 29th at 08:00 AM
Saturday Morning Long Run @ Fleet Feet Sports Stamford


168 Bedford St.
Stamford, CT 06901




EVENT SCHEDULE
---
DAY 1

Saturday Morning Long Run
Saturday, Mar 4th 8:00am
Saturday Morning Long Run @ Fleet Feet Sports Stamford
When
8:00am
Where
168 Bedford St.
Stamford, CT 06901
---
DAY 2

Tuesday Night Training Run
Tuesday, Mar 7th 6:30pm
Speed Workout Run @ Fleet Feet Sports Stamford
When
6:30pm
Where
168 Bedford St.
Stamford, CT 06901
---
DAY 3

Saturday Morning Long Run
Saturday, Mar 11th 8:00am
Saturday Morning Long Run @ Fleet Feet Sports Stamford
When
8:00am
Where
168 Bedford St.
Stamford, CT 06901
---
DAY 4

Tuesday Night Training Run
Tuesday, Mar 14th 6:30pm
Speed Workout Run @ Fleet Feet Sports Stamford
When
6:30pm
Where
168 Bedford St.
Stamford, CT 06901
---
DAY 5

Saturday Morning Long Run
Saturday, Mar 18th 8:00am
Saturday Morning Long Run @ Fleet Feet Sports Stamford
When
8:00am
Where
168 Bedford St.
Stamford, CT 06901
---
DAY 6

Tuesday Night Training Run
Tuesday, Mar 21st 6:30pm
Speed Workout Run @ Fleet Feet Sports Stamford
When
6:30pm
Where
168 Bedford St.
Stamford, CT 06901
---
DAY 7

Saturday Morning Long Run
Saturday, Mar 25th 8:00am
Saturday Morning Long Run @ Fleet Feet Sports Stamford
When
8:00am
Where
168 Bedford St.
Stamford, CT 06901
---
DAY 8

Tuesday Night Training Run
Tuesday, Mar 28th 6:30pm
Speed Workout Run @ Fleet Feet Sports Stamford
When
6:30pm
Where
168 Bedford St.
Stamford, CT 06901
---
DAY 9

Saturday Morning Long Run
Saturday, Apr 1st 8:00am
Saturday Morning Long Run @ Fleet Feet Sports Stamford
When
8:00am
Where
168 Bedford St.
Stamford, CT 06901
---
DAY 10

Tuesday Night Training Run
Tuesday, Apr 4th 6:30pm
Speed Workout Run @ Fleet Feet Sports Stamford
When
6:30pm
Where
168 Bedford St.
Stamford, CT 06901
---
DAY 11

Saturday Morning Long Run
Saturday, Apr 8th 8:00am
Saturday Morning Long Run @ Fleet Feet Sports Stamford
When
8:00am
Where
168 Bedford St.
Stamford, CT 06901
---
DAY 12

Tuesday Night Training Run
Tuesday, Apr 11th 6:30pm
Speed Workout Run @ Fleet Feet Sports Stamford
When
6:30pm
Where
168 Bedford St.
Stamford, CT 06901
---
DAY 13

Saturday Morning Long Run
Saturday, Apr 15th 8:00am
Saturday Morning Long Run @ Fleet Feet Sports Stamford
When
8:00am
Where
168 Bedford St.
Stamford, CT 06901
---
DAY 14

Tuesday Night Training Run
Tuesday, Apr 18th 6:30pm
Speed Workout Run @ Fleet Feet Sports Stamford
When
6:30pm
Where
168 Bedford St.
Stamford, CT 06901
---
DAY 15

Saturday Morning Long Run
Saturday, Apr 22nd 8:00am
Saturday Morning Long Run @ Fleet Feet Sports Stamford
When
8:00am
Where
168 Bedford St.
Stamford, CT 06901
---
DAY 16

Tuesday Night Training Run
Tuesday, Apr 25th 6:30pm
Speed Workout Run @ Fleet Feet Sports Stamford
When
6:30pm
Where
168 Bedford St.
Stamford, CT 06901
---
DAY 17

Saturday Morning Long Run
Saturday, Apr 29th 8:00am
Saturday Morning Long Run @ Fleet Feet Sports Stamford
When
8:00am
Where
168 Bedford St.
Stamford, CT 06901
---
DAY 18

Tuesday Night Training Run
Tuesday, May 2nd 6:30pm
Speed Workout Run @ Fleet Feet Sports Stamford
When
6:30pm
Where
168 Bedford St.
Stamford, CT 06901
---
DAY 19

Saturday Morning Long Run
Saturday, May 6th 8:00am
Saturday Morning Long Run @ Fleet Feet Sports Stamford
When
8:00am
Where
168 Bedford St.
Stamford, CT 06901
---
DAY 20

Tuesday Night Training Run
Tuesday, May 9th 6:30pm
Speed Workout Run @ Fleet Feet Sports Stamford
When
6:30pm
Where
168 Bedford St.
Stamford, CT 06901
---
DAY 21

Saturday Morning Long Run
Saturday, May 13th 8:00am
Saturday Morning Long Run @ Fleet Feet Sports Stamford
When
8:00am
Where
168 Bedford St.
Stamford, CT 06901
---
DAY 22

Tuesday Night Training Run
Tuesday, May 16th 6:30pm
Speed Workout Run @ Fleet Feet Sports Stamford
When
6:30pm
Where
168 Bedford St.
Stamford, CT 06901
---
DAY 23

Saturday Morning Long Run
Saturday, May 20th 8:00am
Saturday Morning Long Run @ Fleet Feet Sports Stamford
When
8:00am
Where
168 Bedford St.
Stamford, CT 06901
---
DAY 24

Tuesday Night Training Run
Tuesday, May 23rd 6:30pm
Speed Workout Run @ Fleet Feet Sports Stamford
When
6:30pm
Where
168 Bedford St.
Stamford, CT 06901
---
DAY 25

Saturday Morning Long Run
Saturday, May 27th 8:00am
Saturday Morning Long Run @ Fleet Feet Sports Stamford
When
8:00am
Where
168 Bedford St.
Stamford, CT 06901